Happy Easter!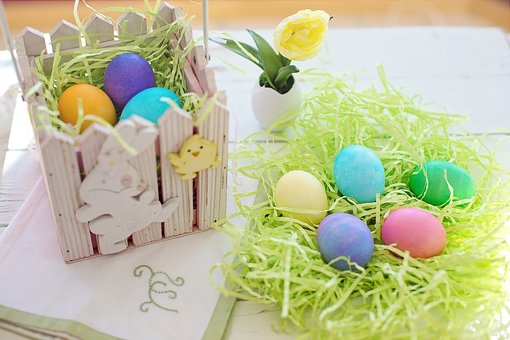 Beckley, West Virginia
April 16, 2017 8:32am CST
Happy Easter everyone! I hope everyone is enjoying your day with your family and close friends. Today, we are having dinner at home and having the family over. My little girl will be the only child as it will just be her, my husband, my mom, my stepdad,and I here for dinner and my grandpa said he may drop in. We are going to have dinner, hide eggs, and let her enjoy the gifts in her basket while we talk and relax and try to enjoy our day as it seems to look as if it is going to be a gorgeous day today! What are everyone elses' plans for today?
2 responses

• Canada
16 Apr 17
Sounds like you have a wonderful day ahead of you. It will be a quiet day at home. I miss those big family easters. Enjoy your day and happy Easter.

• Beckley, West Virginia
16 Apr 17
@Happy2BeMe
Yes, a wonderful and busy day! Thank you. Happy Easter and I hope you have a lovely day!

• Beckley, West Virginia
17 Apr 17

• Canada
16 Apr 17
It's too wet to get out into the garden after all the rain that we got last night... followed by a little snow, but the perfect time to start some seedlings inside!

• Beckley, West Virginia
16 Apr 17
@Hate2Iron
Aww, sorry your experiencing the bad weather. We have been have very nice warm weather for quite a few weeks now!