What really influences our decision?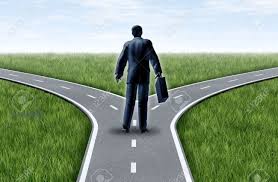 April 18, 2017 1:45am CST
Does whatever mans do is controlled by God? .in a crossroad of decision making; the final decision making is influenced by? ......read this...... Chris's phone had a low battery though he wanted to travel_while in the vehicle he thought of alighting from the vehicle so as to charge the phone..at the same time ..he was on the idea of proceeding with the journey ..but he finally made his mind to alight, he alighted at last!!! ...to his surprise, that vehicle he had been got an accident few meters away!!!! Qns: what could have happened if he continued on the same vehicle..do you think he could have died?? or do you think the accident could have happened in the fast place? (2)what really influenced her decision making?
6 responses

• New Delhi, India
18 Apr 17
What iseant to happen will happen. No matter what

• New Delhi, India
18 Apr 17



• Australia
18 Apr 17
It is very hard to say about this. To some people, they say that Chris's time is not up yet so he still has to live. But then to some other people, this is a sign to tell Chris to change the way he thinks/lives, sort of this is his second chance in life...

• Australia
18 Apr 17
@Basilo
if Chris's time is not up then he should reflect on the way he lives/thinks... And maybe for us, the outsiders, should do the same...

•
18 Apr 17
@atoz1to10
yeah, that should be a great lesson to every person. life is so short


• Hyderabad, India
18 Apr 17
Everything is planned like a program in the package.