You were picked from the rubbish bin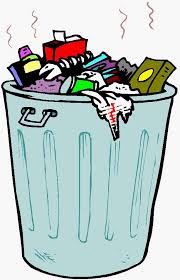 Guangzhou, China
April 23, 2017 10:51pm CST
Long time ago when I was a child, parents were too embarrassed to tell their children where they came from when they were asked this question. So some of them would just tell their children they were picked from the rubbish bin

Today it is very ridiculous but this is what happened at that time. Since I had an operation when I labored my son because of some situations. So I could tell my child how he came from. Today I think more parents are honest to tell their children where they come from and we don't make that kind of mistake again.
8 responses

•
24 Apr 17
You memorize me the childhood As a child we have many questions and the unique answers are given by our parents O I remember that one time I asked my parents that in your wedding where was me. I did not able to find myself in video at all. Then they laugh and replied that I became very tired and slept earlier... Ultimate questions and nice responses....

• China
24 Apr 17
How intersting the question was.Yeah the childhood is a nice time for us.

• China
24 Apr 17

• Oxford, England
24 Apr 17
Here you were born under a goosberry bush. We did not have one so for many childhood years I reckoned a stork flew over and left me under the Rhodedendeum. It was years before I realused I had never seen a stork. Then my sister was nearly born into the lavatory because Mum did not realise she was actually giving birth.

• Oxford, England
24 Apr 17
@youless
Yes. Do you not have a stork there?

• China
24 Apr 17
Yeah,we were all picked from the rubbish bin.


• United States
24 Apr 17
We were told mom picked us up at the hospital.

• Boise, Idaho
24 Apr 17
Rubbish bin? How sad. I think being honest with our children from the very beginning is very important. Of course you may have to use age appropriate words and sometimes find a book to help you explain it all but, it does need to be done in a responsible manner. I think we as parents learn as we go. It's nice when we have parents or siblings that can help with this too.

• Boise, Idaho
25 Apr 17
@youless
....Well, I can see the positive in it as well as the negative. I mean a rubbish bin. Ugh! But, to have you in one and they chose you is a nice thought.




• Roseburg, Oregon
24 Apr 17
I told all of my kids the whole truth and nothing but the truth.