What To Do With Lots Of Star Gooseberry Fruits?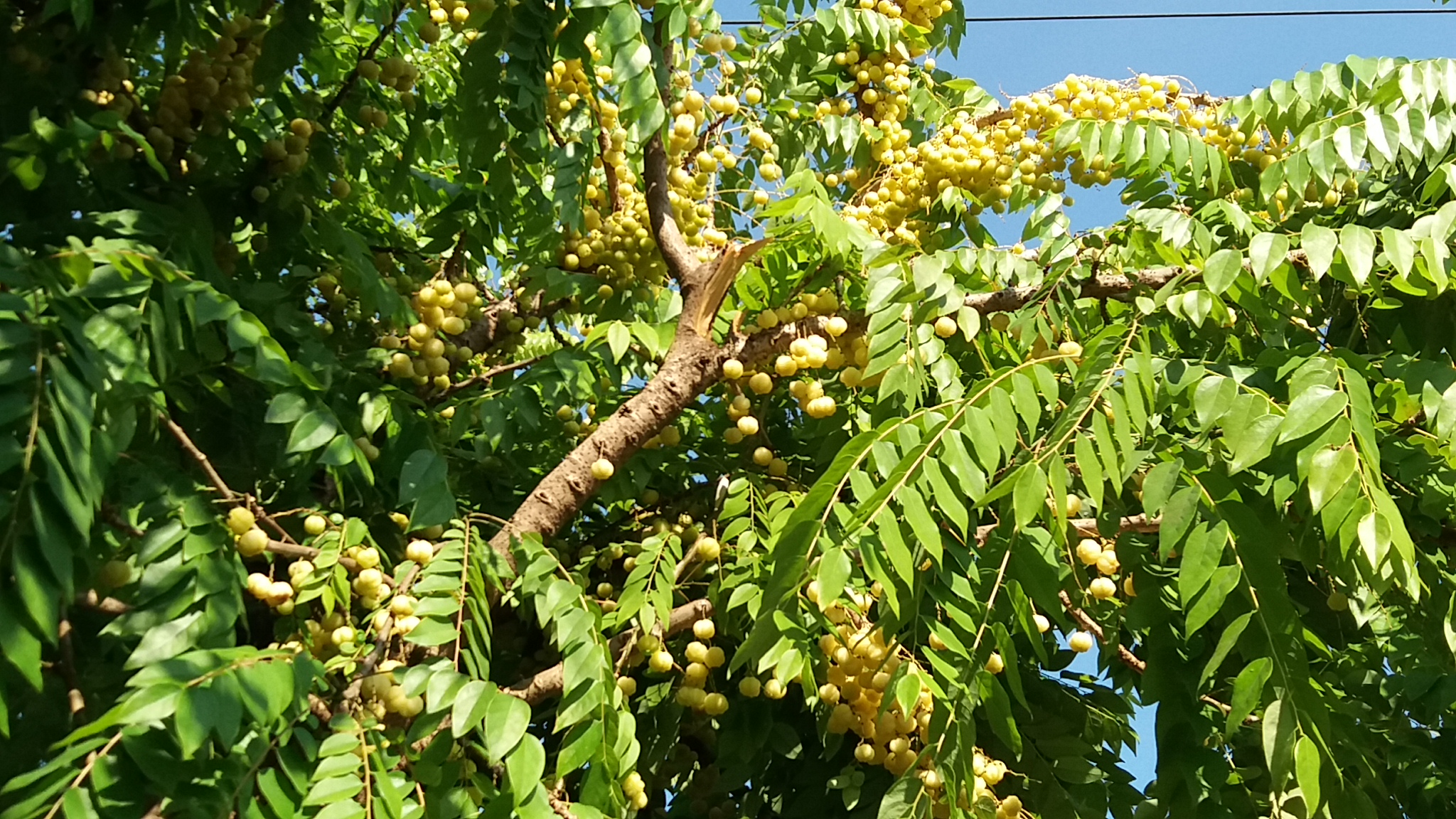 Philippines
April 26, 2017 7:24pm CST
We call it karamay. And the season of fruiting is now. So when you look at gooseberry tree in the backyard, lots of the fruits are already in golden yellow color, which means they are already ripen. Back to my question, what is the best thing to do with the fruits before they're got rotten? I'm planning to pickle them. But I don't know to pickle. So I guess I need to watch lots of videos on youtube and read posts in blogs in doing this. In our region, lots of this fruit are wasted because people just consume as fresh or dip in vinegar with salt. Need to level up the pickle.
8 responses

• Philippines
27 Apr 17
We call that "layuan" here in Bicol. We used to have that at my parents' backyard, but was uprooted by a typhoon. I missed them. I used to love eating them in our childhood. We would put them in a bottle , put some salt then shake it until it's soft to eat and has the salty taste. Yes, you can make them into a pickle.

• Philippines
27 Apr 17
This becoming an endangered species of tree so what I'm doing right now is growing seedlings

• Philippines
27 Apr 17

• Philippines
27 Apr 17
@SIMPLYD
yeah and I read in internet it's packed with lots of health benefits.



• Philippines
27 Apr 17
How do you make it cristalize, sounds like its good to copy that process, or even the compote, how do you do it it?

• Mauritius
27 Apr 17
@ilocosboy
i will have to ask my aunty. I will come back to you tomorrow

• Mauritius
28 Apr 17
@ilocosboy
Recipe for compote 400g star gooseberry fruits 250 g of sugar 3/4 cup of water 2 red chillies(crushed) 1 teaspoon of tamarind paste 1/2 teaspoon of lemon juice Instructions 1. Heat a cooking pot on medium heat. Then add the water, lemon juice and star gooseberry fruits. 2. Mix well and bring to a boil (5 minutes) 3. Add sugar and let the mixture cook on low heat for 45 minutes stirring occasionally. 5. Then, add the chillies, tamarind paste and some salt. Cook for another 15 minutes on low heat. And then it's done

• Philippines
27 Apr 17
i like this sour fruit. my eyes would go squint when i bite a piece of this that is soaked in vinegar and later dipped in rock salt. we had a tree like this in our backyard. i am not sure if it is still alive and fruit-bearing.

• Philippines
27 Apr 17
You should check. The tree only bear fruits once a year, but during the fruiting season lots are neglected and rotting in the soil. Why not pickle them and maybe can give some good income.

• Philippines
28 Apr 17
@ilocosboy
oh, when we pickle the fruits, it is for our personal consumption only. we went at the back and checked on the tree. sadly, it had no flowers or fruits.

• Philippines
27 Apr 17
And this is also juicy packed with lots of health benefits for our body.

• India
28 Apr 17
I too have them in my garden. You just add sugar 1:4 where on is sugar and 4 are the star gooseberries. Put the stuff in a glass or plastic container and keep it in the fridge. shake the stuff daily until all liquid oozes out. throw out the fruits, add a preservative to the liquid and there you have a concentrate that you can use for months. (Do not wash the berries but just wipe them.) You can also make jam.

• Philippines
28 Apr 17
These really nice suggestion buddy, i will surely make this.

• India
27 Apr 17
wow..mouth watering

we call it "oosirikayalu" or "amla" , they are very good for health and with lots and lots of vitamin c. we can make amla pickle ,amla murrabba ( a sweet dish) or just soak in water with little bit of salt and turmeric and eat after 3 or 4 days. try anything or all of these as you have lots of amla as i can see.


• Philippines
27 Apr 17
thank you for your suggestions, it is really needed by me.

• Charlotte, North Carolina
27 Apr 17
Is this the same as the gooseberries we know as amla? We'd love to have these growing here
@ilocosboy

• Philippines
27 Apr 17
Maybe yes, I have posted a larger photo of the fruits in one of the comments here.


• Philippines
27 Apr 17
It taste sour but a little sweeter than unripe mango fruits.