Purchased a new half banian....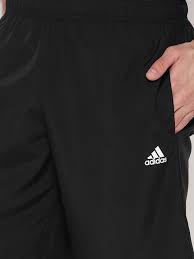 Hyderabad, India
April 27, 2017 9:09am CST
I was returning home and found a new stock on display in my regular shop where I used to go frequently nowadays. I stopped the bike and went in inquiring if there are any arrivals and he pleasingly invited and showed some new sleeveless banians which are quite good-looking. The fabric is very smooth and moisture absorbing. This is quite useful for summer to wear in and also while going out. The price was quite reasonable Rs.400/- and after bargaining, i got two for Rs.600/-. They are sleeveless and comfortable to wear in the summer. A good bargain it seems. Lucky. There is another Pant on display. I have seen it while coming out. I will purchase this when I go there again. Anyhow, I will be going on that route frequently and I will pick that. It was Adidas summer wear for Men.
2 responses

• Kerala, India
27 Apr 17
It is better to wear good quality cotton clothes in this summer season. I am glad that you have bought a pair of them at a reasonable price.

•
27 Apr 17
Wow! That is really good price. Unfortunately things I like are usually expensive.