The water Boy has come just now.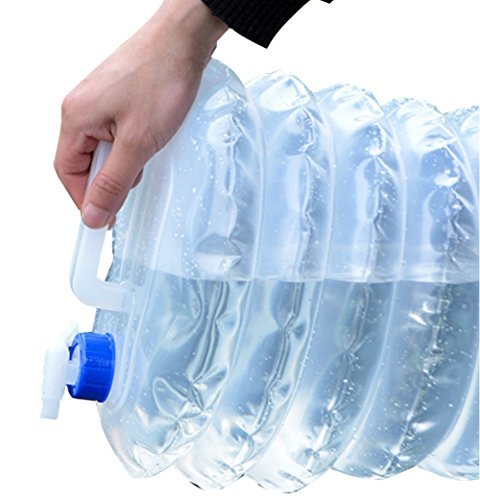 Hyderabad, India
May 1, 2017 2:09am CST
I am at the dining table taking my lunch. Thought of making a call to order for water. There was some noise outside. Some water van was making a sound. The residents in the opposite side also order for water frequently. I wanted to finish my lunch and order for one. In the meanwhile, there was a knock on the door. When I opened the door the water boy was standing right in front of me. I do not know how has he come? when asked he told me that our owner has received your call and sent me two bottles for your house. I said o.k and allowed him inside. He emptied the bottles and left my personal bottle inside. The advantage with this man is that he even fills the water container also. I need not work on that He saves and makes the thing easy for me. Do you get water by order?
4 responses

• Bunbury, Australia
1 May 17
We catch the water off our roof and it runs into a big tank.

• Hyderabad, India
1 May 17
Is it drinking water? I was using that water. But, when I developed some skin problem I stopped using that water. The doctor also advised me to be more careful with water.

• India
1 May 17
@JudyEv
what is roof water? or water off our roof?

• Bunbury, Australia
2 May 17
@shivamani10
We use it for everything except the garden. Maybe in Australia and certainly where we are there isn't much pollution in the air so rainwater isn't contaminated to any degree. Some people run the water through a filter. Perhaps you could do that as water from the sky is free, isn't it? It is a shame if you can't use it. Perhaps you could use purifying tablets in it. We have a bore which supplies water for the garden and any stock but we could even drink that without ill effects. It just doesn't taste as nice as the rainwater.


• India
1 May 17
No we don't buy water bottles. we have our own water pump.


• Hyderabad, India
1 May 17
I too got a water pump. From that water will be stored in the tank. The owner of the house does not take proper attention in getting the tank cleaned. So, I am using it only for the bath For drinking purpose I am using mineral water only.

• India
1 May 17
@shivamani10
we don't drink tank water, it is only for domestic use. Drinking water comes from well.

• Philippines
1 May 17
we order 2 big containers of alkaline water; but sometimes, the tap water is also good.

• Hyderabad, India
1 May 17
This is what I too do. But, the doctor advised not to drink water from the tank and to avoid it as far as possible. I got some skin problem, So I am ordering mineral water.

• Philippines
2 May 17
@shivamani10
water from the tank? i think that is not good as well. even though the tank is sealed, or close, there maybe some microbes that can get through. especially too, if the water is not chlorinated.

• Kerala, India
1 May 17
Nope we have well near our house, so I don't need to order it by any means.

• Hyderabad, India
1 May 17
Lucky. This is the best method of getting water.