The People Living In My Head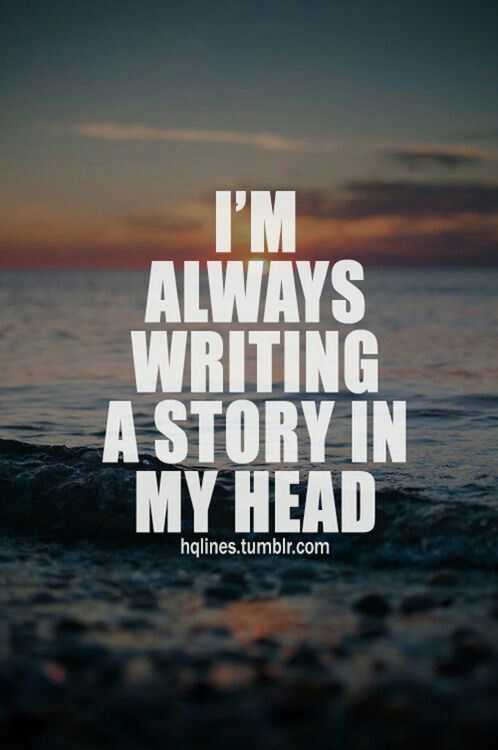 United States
May 1, 2017 1:08pm CST
I've mentioned before how I keep my characters in my head and built them into believable people. I get to now them and care for them in my own little way. I was a little surprised to find out that there are many writers that do the same thing. I thought I was the only one around that had people living in my head. It is the best way for me to relate to my characters and to make them real. To be real to others they need to be real to you. I am happy for the company that I always have. The characters talk to you and I talk back. If you can't talk to them, how do you make them real enough to talk to others. Now, I now I sound looney tunes but believe me I am not. It is one of the most sure fire ways to create people to live within your book. How do you create your characters?
6 responses

•
1 May 17
I always do that since I was kid. I remember I made my first 'not real' scene in my head when I was four..and for so long I thought it was childhood memories, but then I knew that the scene was too impossible to really happened. Sometimes I make stories from real life characters like my friends or movies characters or just anyone I know, sometimes I make my own characters. My mom always mad at me for taking long shower, but the truth is the water splash on the bathroom wall always distracting me, the water patterns is like comic strips, telling someone in someplace doing some life.. and I think I always talk to myself.but in my head I have this two guys, they're kinda like reporters or smh, and they asking me questions all the time, so I'm not really talking to myself actually. I'm afraid that I couldn't differ the reality and the 'just in my head'. Is it not normal?

•
1 May 17
@HazySue
Do you write ? I write... but for personal consumption only... and the fandom.. ;)

• United States
2 May 17
@april_ang
I do write. MyLot, HubPages and a couple of other sites. I am also writing a book, well, more than one.


• United States
1 May 17
Usually a character that comes to mind is based upon someone unusual I have met or have known for quite while.

• United States
3 May 17
@HazySue
Yes, once I picture them in my mind, I do add and subtract certain characteristics to make them fit the character I desire.

• Bunbury, Australia
2 May 17
I hadn't really thought about it but this is a great idea. We've had characters from books we've been reading that tend to live on in our heads and you wonder how they're going.

• Green Bay, Wisconsin
2 May 17
The same way, but they have a limited tenancy in my head before I put them down on paper or on Word.

• United States
3 May 17
If all is going well with the progress of the story they are there temporarily. If I have a character that I would like to use but am having a time with them wanting to fit into the story I keep them in mind and they are there for a while.

• Green Bay, Wisconsin
3 May 17
@HazySue
I have a character who is a long term tenant. I like his name, but don't have a story for him yet.


• United States
2 May 17
I'm a people watcher, and quite often, from watching people, characters will just develop in my head and begin to evolve.

• United States
4 May 17
@HazySue
I've done that, too. It's funny how our brains gather ideas together to make a very interesting character!

• India
2 May 17
I have the characters in my head from the ones I read about...Just now while reading a post on Ireland I kept thinking of Scarlett O Hara. How are your characters doing... When are they coming out Ina book?