The Vampire who could not Sleep in the Daytime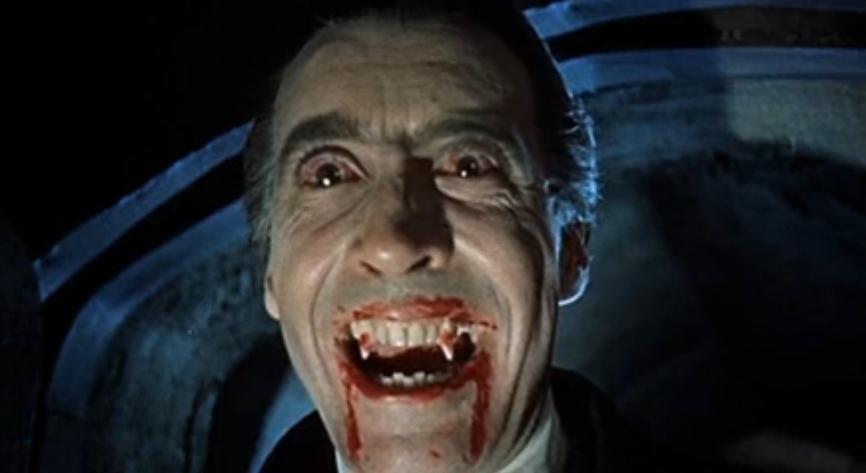 Philippines
May 2, 2017 7:22pm CST
"A pint of blood each day keeps the doctor away." Jerry once was an ordinary happy go lucky vampire. He would sleep inside his coffin in the daytime and go out at night to hunt. Mostly he prowl the comedy bars for his victims because he believe people who laugh a lot were much healthier and their blood tasted sweeter. All this change when he got a summons for jury duty. It was a simple case of breaking and entering that was suppose to last at most three days. But because of the ineptitude of the ADA (assistant district attorney) it drag on for over a month. For non-vampires this cause some difficulties but for Jerry it was a total disruption of his way of life. During the trial, he would often doze off and begin to snore loudly. This got him reprimanded a lot from the judge who finally lost patience and cited Jerry for contempt. The judge ordered him to spend the night in jail with the warning,"Sir, please think about your disrespect for these court proceedings and try to get a good night sleep to avoid further censure." As the days turn to weeks, Jerry's circadian rhythm or "biological clock" began to change. While he continue to attend court hearings, Jerry learn to sleep at night. This abnormality in vampire behavior cause his health to deteriorate as he could no longer avail himself of "fresh" blood. (Try looking for a prey in broad daylight as a vampire). He had to make do with made in China pharmaceutical blood plasma ordered from Walmart (kidding but maybe...). Where he use to be the life (or non-life) of the party in vampire gatherings, Jerry lost his sense of humor and turn into a grouch. Soon other vampires started avoiding him. Worse, his blood-sucking fiancee broke off their engagement to run away to Europe with a George Hamilton look-alike fellow vampire. The moral of this story? There isn't any unless you're a vampire wanting to give Jerry some sage advice. After watching movies like "Twilight", Did you for a moment thought being a vampire was cool? What would you do if you were one? Drain the life out of your mother-in-law? (One of my daughter-in-law does this)

Photo image: Wikimedia commons
7 responses

• India
3 May
@josie_
Very nice(

) photo. I read vampire stories.But not a fan of Twilight series.Do not like mixing romance and vampires.

• Philippines
3 May
@silvermist
_I agree. Romance would be the last thing on your mind if a vampire was nibbling your neck.



• Philippines
3 May
@LadyDuck
_There are people who by their presence can drain you of your energy. These are people who lack empathy for others and are only thinking about themselves. They believe everything is about them and the people around them are there to serve their needs. They are called psychic or energy vampires. I could or might write a post about them but I might get depress and energy depleted after completing the post.

I make fun of my daughter in law (she probably will read this post) but I love her.. After all she gave me some of my grandchildren.


• Roseburg, Oregon
3 May
Maybe after the trail is over Jerry can get that judge and get fresh blood from him.


• United States
2 Jun
@josie_
Ha! I really enjoyed reading this! This could turn into a book, sans a moral


• Philippines
3 May
hmmm, i still prefer Dracula over Twilight, resident evil, zombies, and other blood-suckers; mosquitoes included.



• Philippines
3 May
@ridingbet
_Given a choice I would prefer being bitten by Dracula instead of mosquitoes. With Dracula you get eternal life (although damned) but with mosquitoes you get Dengue.




• Banks, Oregon
3 May
Oh how funny, it is funny to write fiction about things we watch sometimes.

• Philippines
3 May
@chrissbergstrom
_Actually the inspiration for my fiction came from my energy draining vampire daughter-in-law. Who might have turn me into a grouch if not for my weird sense of humor.




• Banks, Oregon
3 May