Marsha's Log: President's Block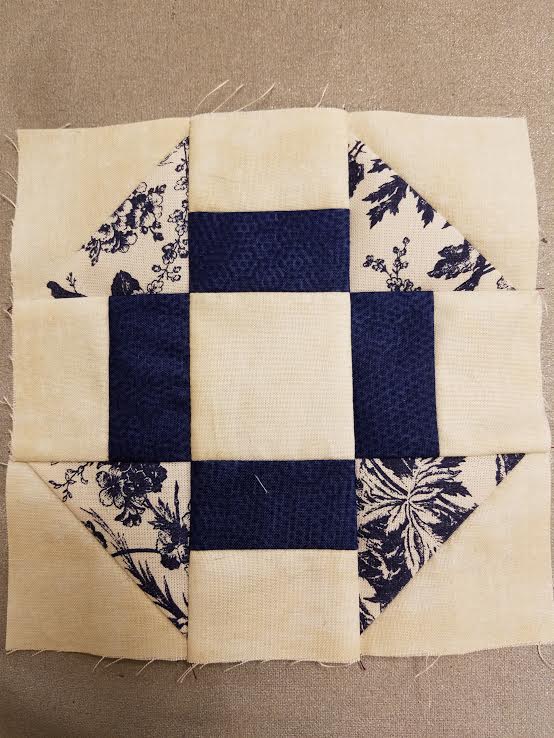 United States
May 3, 2017 3:43pm CST
Each year at the end of the President's term in the quilt guild, they choose a block that they want everyone to make. In the past they've been simple like a 9 patch, or a half square triangle. This year the outgoing President chose the churn dash block. She wants her President's quilt to have continuity, so she gave us each the cream colored fabric. The choices for the other color, or colors are ours. I went to my scrap drawer and found these blues. Oh yes, we each sign our name in the center of the blocks. I can't wait to see what her finished quilt looks like, and she's not one to mess around taking forever to get quilts done. I can probably do a post with a picture of it once she brings it done to show to us at guild. I made this my first project at the retreat this past weekend to make sure that I had it done to take to the meeting this month.
6 responses

• Roseburg, Oregon
3 May 17
I like the square. You will have to show us the finished quilt.

• United States
4 May 17
If I didn't already have too may unfinished projects and too many that I yet want to start, I would like to make a quilt top myself with the blocks.

• United States
5 May 17
You are doing well to have planned that first. I really like both the looks of the setting and your choice of blues.

• United States
5 May 17
I did the same thing at the retreat last April...made sure to get the President's block made first thing since I hadn't gotten it done yet.


• United States
4 May 17
not many are using the 2 colors along with the cream but I wanted to....

• Canada
3 May 17
That is going to be one awesome blanket!! Just how many do you think that you have made so far??

• United States
4 May 17
I only made one, then the others in the quilt guild are to each make one too. We have around 75 members so it will be interesting what it looks like all together.


• United States
4 May 17
I think this is the first time I've done a churn dash block.

• United States
3 May 17
Oh, I love those blues you had on hand! Looking forward to seeing the finished quilt!

• United States
4 May 17
Never know what I might find just when I want it in my sewing room....just wish I could actually work in there and get to my stuff easier.