I hate queues!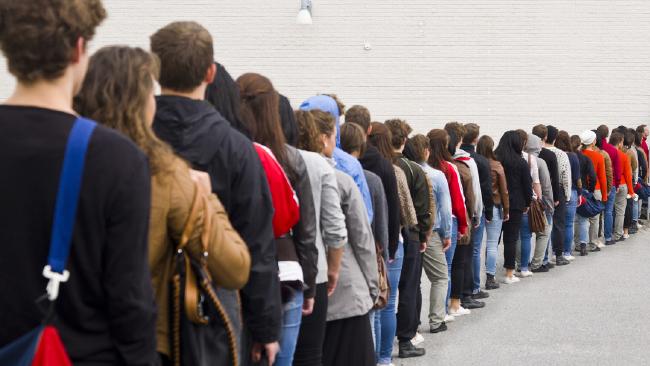 May 15, 2017 9:09am CST
Although necessary, I hate any kind of queue... But I have a "special" hatred for the bank queues. It seems that the employees take time to do their job on purpose. It's like it's kind of a pleasure to see so many people lining up... I don't understand. Have you ever been through any kind of queue?
9 responses

• India
15 May 17
obviously,...bank queues


• India
15 May 17
Yes and I hate going to banks. Here as well they do their work slowly..

• Los Angeles, California
15 May 17
Concerning bank lines, I often plain customers for not filling out slips etc before reaching the teller. The same goes at a fast food place when begin deciding what to order when reaching the counter.

• Bangalore, India
16 May 17
Yeah even I hate those bank queues, they are very slow at work.

•
17 May 17
@manasamanu
Yeah... Oh, my...



• Guangzhou, China
18 May 17
The banks are inefficient. Fortunately today we don't have to stand there to line up. We just get a ticket from a machine and it will be your turn when it is your number. At least it is a little better. This is why I often take advantage of dealing the banking business by computer or mobile phone because I don't want to waste my time in the bank for waiting.

•
18 May 17



•
29 Nov
I hate them anywhere and especially at the grocery store when they can put on more clerks but do not.