Missing my old hobby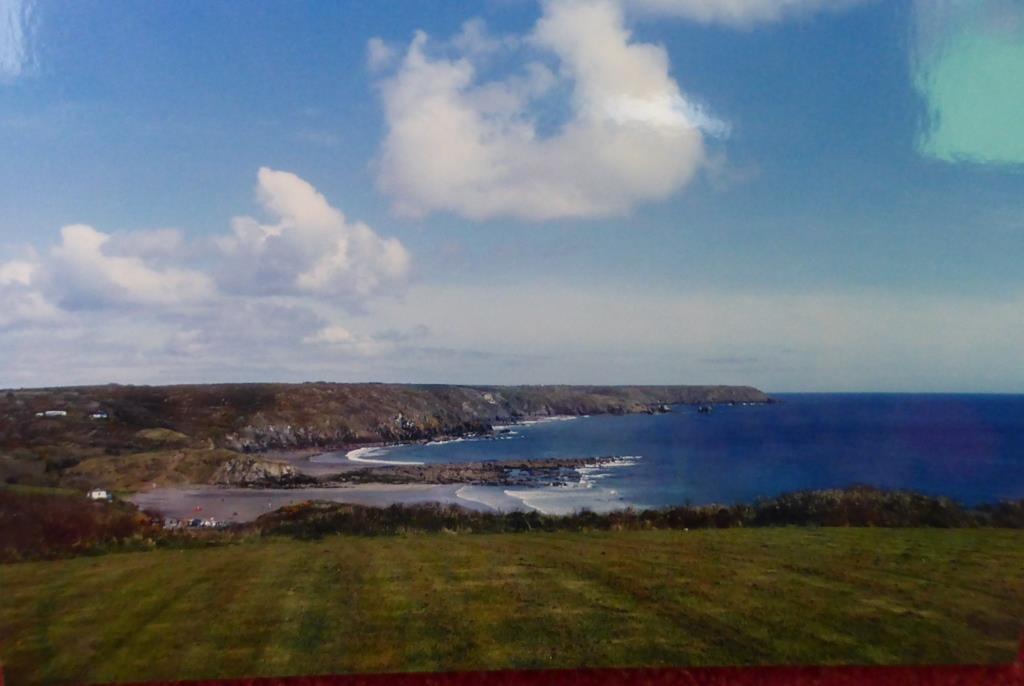 United Kingdom
May 26, 2017 8:52am CST
After gaining my SCUBA-diving qualification in Cornwall, I was hooked on the diving, and in that first year I went on trips to the Farne Islands in north-east England, the Scottish Isle of Mull, and Egypt's Red Sea, among other places. I was diving every other weekend all year round, and didn't go on a non-diving holiday for the first five years. I became one of the instructors, I led my own trips, I met some wonderful people and made good friends, and I went to ET at least another 15 times. I have dived all around England, Wales and Scotland, and in Ireland, Spain, Cyprus, Turkey, Egypt, Italy, the USA, Mexico and Australia. As well as our regular club I also dived with the Marine Conservation Society and did some surveys of wildlife in all sorts of remote locations – and I learned a lot about marine wildlife, as well as navigation at sea, driving and looking after a power boat, planning and organising a trip, teaching, looking after and repairing dive-related kit, and of course getting along with all sorts of people! I met my current partner through the dive club 14 years ago, but the irony is that as a result, we have two children and have had to give up the diving! At first, when Big One was little, we used to go all together and would take turns to dive for a day or to do other things, and Big One was happy with simple entertainments and loved all the attention she got from the other divers. But it got more and more difficult once we had two children and one was in school. We could only go on trips in school holidays, except for weekends and then the long drives and late arrivals were not really fair on the girls. The best dive sites are often really out-of-the-way places with nothing much to appeal to non-divers except coastal walks, and we were using up all our holiday time and only getting a few dives each per year. Diving is not a good spectator sport – you wave people off in the early morning and then a few hours later they re-emerge from the water and tell you what a marvellous time they had and rave about all they saw, while you have just been waiting about not sure when they'll be back. So in the end it just didn't make sense to carry on; the time spent, the cost of membership of the various organisations, the maintenance of the equipment, all added up and for little return. My partner (who doesn't seem to miss it as much) did say he would be happy to stay at home with the girls if I wanted to go away for a weekend, but although I did do it a couple of times I felt so guilty that I had to stop. Every time I went into the shed and saw all my dive kit there I felt as if it was looking at me reproachfully so I had to sell it, promising myself that I would save up and in ten years' time, buy new kit and start again. But I really miss the diving. I only have to see a photograph of a sponge or some other marine creature and I feel a sort of homesickness. Now the half-term holiday is just about to begin and we have booked a week's camping in Cornwall, partly because Big One has read several books which are set there and would like to go. I could have booked a site very close to our old haunts but I couldn't bring myself to do it, I booked a place inland instead. I don't think I will be able to visit the Lizard; it will be too much to bear, to be there and not to be able to go diving with all my old buddies. I remember after one ET, one friend reporting that the first day back at her office job she just burst into tears at the mundanity of it all, and I'm afraid I might do the same! We will visit some different, sandy beaches, and other attractions instead. Did you ever feel like this about something you had to give up? All rights reserved. © Text and image copyright Fleur 2017.
5 responses

• Bunbury, Australia
26 May 17
When we first married I gave up everything to do with horse-riding which had taken up most of my life until then. I know what you are saying.

• India
26 May 17
I guess it was very adventurous and it must have been hard to give it up .But you never know you may do it yet again. Maybe a day in between your vacations....Can you hire that equipment etc? What books did the Big one read about Cornwall Have a happy holiday

• United Kingdom
26 May 17
I hope I can stay in good enough shape to get back to it one day - and maybe even go with the girls! Big One read several books by Michael Morpurgo, set in Cornwall or the Scilly Isles (off the south-west coast of Cornwall), as well as some by Rosemary Manning about a dragon who lives in Constantine Bay.

• India
26 May 17
@Fleura
that's what I was thinking too about going back later. Then as you say you got to keep in shape and so consciously do some routine on land... thanks about the books

• United States
26 May 17
Hopefully one day you can get to start back diving . It is horrible to be made to give up something that gives us joy.

•
21 May
@Fleura
I have a question to ask you?You mentioned Egypt's Red Sea? We have a Red Sea in Eilat? Is that the same one. That was the one that the Israelities escaped into running from the Egyptians when they were coming to the Promised Land.