last night's dinner -- Brunswick stew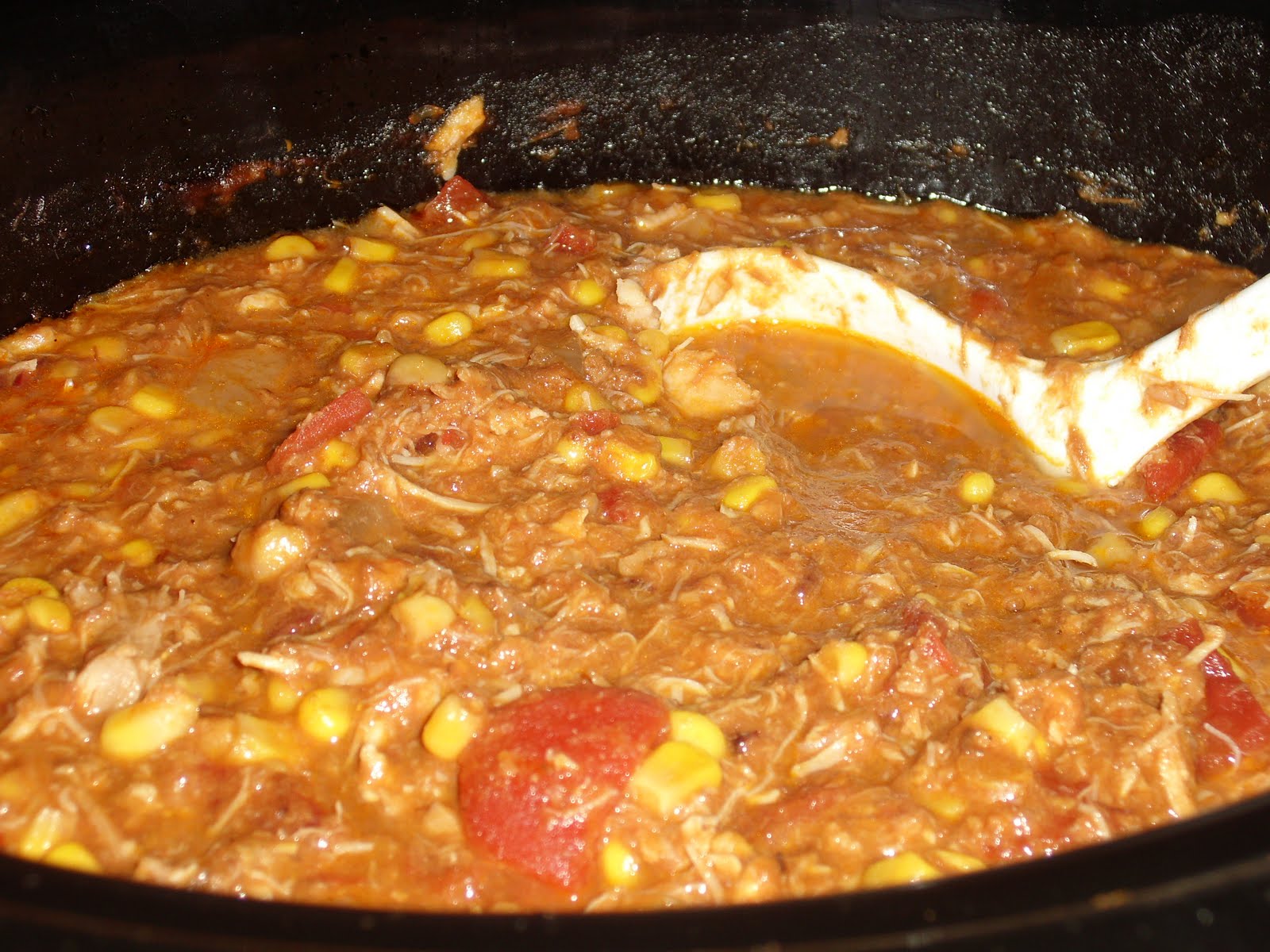 San Jose, California
May 27, 2017 1:45pm CST
I had lots of bits and pieces in the fridge that I needed to use up, but had no idea what to do with it. The weather had turned cool, so I could do a casserole or soup of some sort, but how to use up leftover shredded chicken and the 2 pork chops to make a meal (without having anything Mexican flavored, which people were starting to complain I served too often)? I fell back on a traditional Southern BBQ house dish -- Brunswick stew. It often contains more than one kind of meat (a way for BBQ houses to use up *their* leftovers) and is tomato based, sometimes containing BBQ sauce, and a variety of vegetables (using up their leftover side dishes too), and is very thick. I shredded the leftover pork chops, threw them in the crockpot with some creamed corn, the leftover shredded chicken, what I had left in a bottle of BBQ sauce (put some water inside and shook it up in order to get out most of what was stuck inside), some ketchup, chicken stock, a can of pork & beans, and a bag of frozen mixed stew vegetables. 5 hours later -- an awesome dinner! It goes great with cornbread, but we just had crackers.
6 responses

• United States
5 Jun 17
That looks absolutely delicious Keli. Today is one of those days for something like that here. We would devour it.


• San Jose, California
6 Jun 17
It freezes well too! Good to pull out on a chilly day when you don't know what to fix for dinner.

• United States
6 Jun 17
@spiderdust
I had never heard that name Brunswick stew but now will remember it Kelli. Thanks


• Holiday, Florida
27 May 17
oh lady. that sounds delicious. i used to do the same with leftovers and never knew it could have such a fancy name. lol. as the kids called it, moms refridgerater stew. lol

• San Jose, California
29 May 17
I think the inclusion of BBQ sauce is part of what makes it Brunswick stew instead of another kind of stew.

• Holiday, Florida
29 May 17

• Canada
27 May 17
Never had it before but it sounds really good and a great way to use up leftovers.

• San Jose, California
29 May 17
It was! People have been enjoying it leftover for lunches too. It definitely turned boring leftovers into something people wanted to eat!

• United States
27 May 17
Not something I would eat. But glad you guys enjoyed it.