I really could not understand the secret of growing it..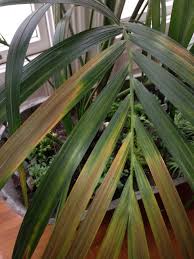 Hyderabad, India
May 28, 2017 7:12am CST
Indoor plants are really nice to watch, The movement you plant them there will be some positive vibrations spreading in your home. Everything becomes fresh. Your thought, way of thinking, mood everything will improve positively. A morning look at the green plants sipping a hot coffee in a chilled weather is really a great experience one should never miss. This is not how big your house is but it always how beautiful it is matters a lot. It is not necessary to have a big garden around your house in this modern age where space is a big problem and everything is viewed with commercial orientation but it always matters how many small and beautiful plants do you have indoors. With the sole idea of increasing the positive energy in the house, I bought Areca Palm plant and planted it at home providing a suitable place for it. For a few days it was growing well and I was immensely pleased as if I achieved something great. But, the happiness remained temporarily. Soon the plant started showing stunted growth. The leaves began to dry and there were some dark spots appeared on the leaves. I contacted the vendor and he showed some remedial measure and I followed them as advised. In spite of that, there was no improvement in the growth of the plant. Soon it became dry. I even shifted the places at home and even kept at a cool temperature covering the windows with a soft wet cloth to minimize the radiation. But, there was nothing that could yield a positive result. Finally, the plant died. I am totally disappointed now. Today I removed the plant and threw the pot along with the manure therein aside.
1 response

• Onaway, Michigan
28 May 17
We have a few plants in our home and all are doing good