Meet Buster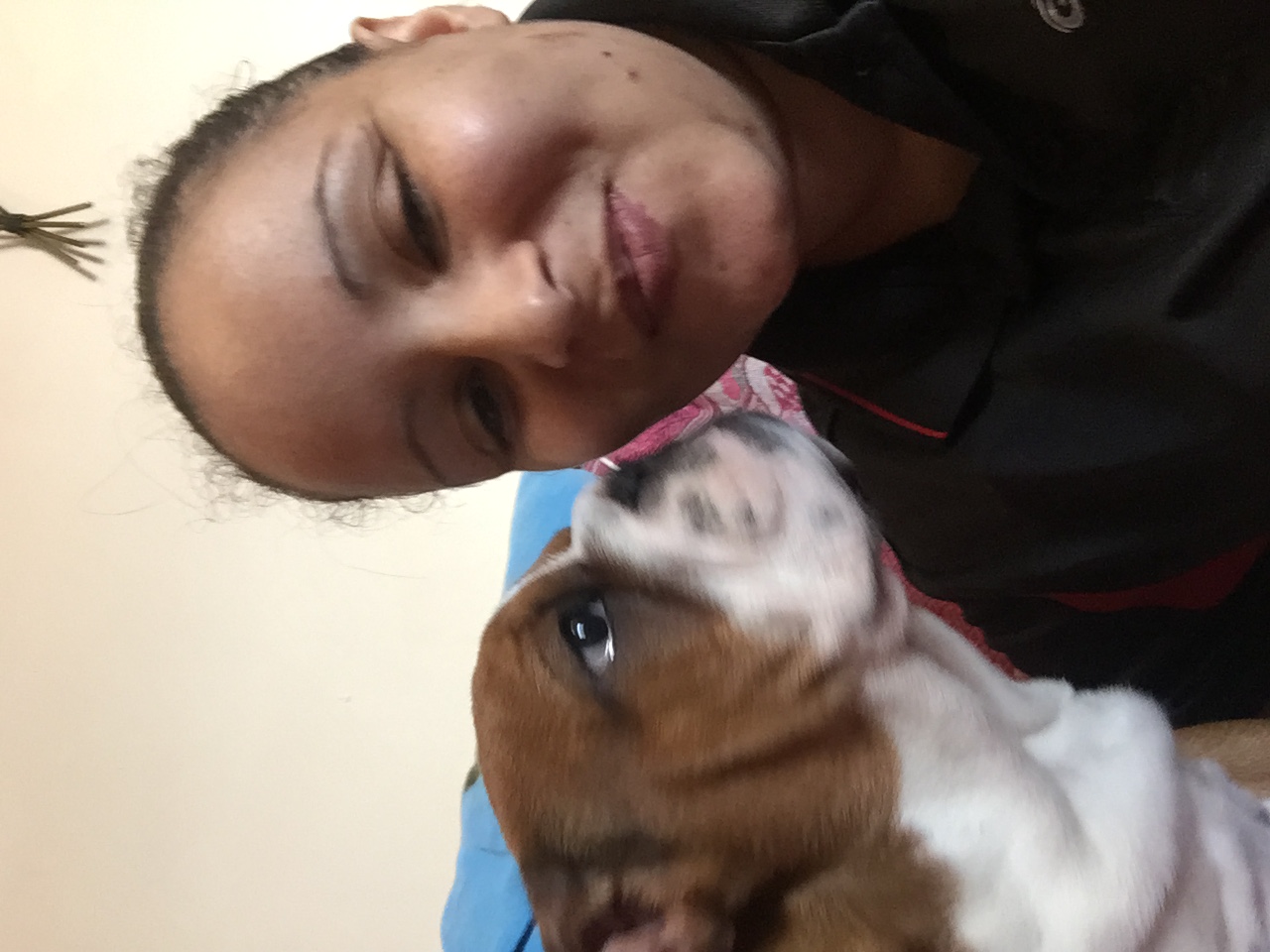 United Kingdom
May 29, 2017 6:15am CST
So after being in my ground floor flat for over 3 years, have finally given in. A friend of mine, breeds British Bulldogs and watching them grow up, I fell in love with a timid little one called Buster. Such a quiet little soul. Never barked or growled when with brothers or for attention from people. Just enjoyed sitting at the back with the sweetest loving eyes that just kept of saying 'Love me!' Which you just couldn't help but love. Eventually it was time for the dogs to be paired with a forever home. My friend always had the families come to the home, view their living arrangements and see how the dogs reacted to the families as they got to interact with them as well as asking intense questions to assess whether they would be suited for one of her babies. Now, you might think, why would you be so worried about that? Well, she is still in contact with all th families that have her babies and they can ask her questions about anything to do with the dogs. Unlike some breeders who do it for the money, that is secondary for her. Which for me, knowing how much she loves her dogs, the dogs will be loved and in the best of health from they start. Now, every puppy she has sent to their forever home, she has cried. Nothing worse than saying goodbye to a loved one. But when I finally taken Buster home for the first time, she was super happy. Mainly because I live locally and we are always invited over me and Buster! So he gets to play with his mum and family and she gets to have her baby round regularly. So, to sum things up, I am finally never alone at home and Buster is super spoilt! My little baby boy.
5 responses

• India
29 May 17
A very good arrangement all around.wish you many fun times ahead

• Cuyahoga Falls, Ohio
29 May 17
So nice of you to take him in and give him a good home. He's adorable.

• United States
29 May 17
He is a lovely baby boy and he deserves to be spoiled. I am so glad to hear that Buster will be able to spend time with his mum and family!!!

• Roseburg, Oregon
29 May 17
A good is a good choice for a pet. Yours looks very happy.