Dreams are the Stuff of Good Literature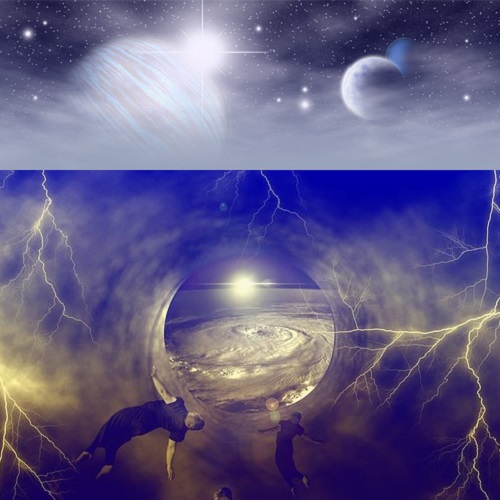 Austin, Texas
June 1, 2017 10:41am CST
Dreams are the stuff of … _____. Uuuuhh …
Dreams are the stuff of a lot of stuff!!
Including a really good book. No doubt everybody finds their own dreams fascinating and sometimes bewildering. Fictional dreams can be just as thought-provoking and exciting, when an author incorporates them into his or her writing. Found a fabulous link today about dreams in literature that I simply must share. I have a fascination about dreams in my real life; and of late, have become preoccupied (and annoyed) with a particular recurring dream. But I must yield to this advice from a wise old wizard.
"It does not do to dwell on dreams and forget to live."
~ Dumbledore's wisdom, from Harry Potter


'I have dreamt in my life, dreams that have stayed with me ever after...' Here are 10 dreams in literature from some of the best authors.
5 responses

• Venezuela
1 Jun 17
Very interesting. I think that one of my first posts here was about my dreams. They say that we dream everyday but sometimes we don't remember them, so I have to say that I have a very bad memory for dreams hahaha I want to know more about your recurrent dream if you let me

• Austin, Texas
1 Jun 17
My recurring dream is that I am in a familiar place. A place I know very well because I grew up there. A place where no matter where I am, I can always find my way home. There's no need for a map or to ask for directions. Because I've been up and down these roads so many times. Yet, in my dream, even though I set on the path that
I KNOW
will lead me home, to that safe and happy place ...
I NEVER MAKE IT HOME!!!
It's so frustrating!! Something always pops up and causes me to take a detour. UUUGGGHHH!!!
I just want to go home!
And there's nobody in my dream who can help me.



• Venezuela
1 Jun 17
@cmoneyspinner
it's a deep dream, but at the same time looks simple. Maybe you're too worry think about the end of the road and what you probably have to do in the dream it's to enjoy the path. Since when don't you go to that house? I understand your frustration.

• China
2 Jun 17
Sometimes a dream must be the inspiration for a novel.I have had some funny dreams,but I soon forgot them as though they were written in water.

• Austin, Texas
2 Jun 17
LOL. Lots of people forget their dreams. But I agree with you. I think dreams are the inspiration for many novels. Always good to hear from you my friend.


• China
3 Jun 17
@cmoneyspinner
Same here!I think dream is marvellous phenomena which we haven't known much of.

• United States
1 Jun 17
A great list of 10 fabulous reads detailing unforgettable dreams. Yes, some dreams really do spark one's imagination. Great advice in that quote.

• Philippines
25 Nov
They say dreams are sometimes a forewarning, or a desperate wishes that dont come true, or simply current events that used to happen over and over again and again. But it amaze me that it is the source of good composition. Maybe I could try randomly.

• United States
1 Jun 17
Thanks Moneyspinner. I am going now to look at this link as I too have an interest. Oh you keep having the same dream? I just read the description of it down below. That is sad as well as frustrating that you can't get home.