I like getting up early...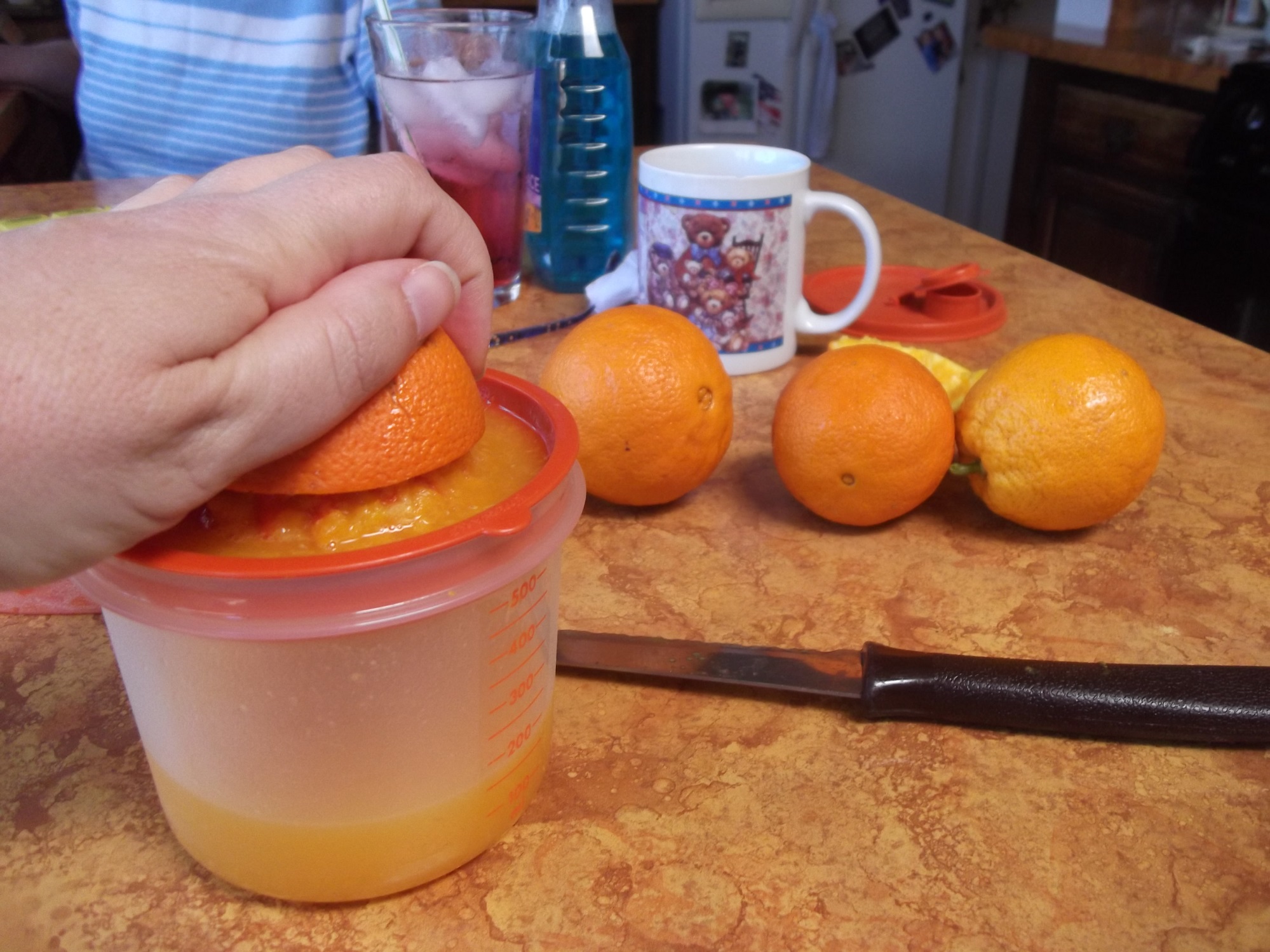 Petaluma, California
June 2, 2017 11:47am CST
...because I get a lot done before lunch. This morning after walking Angel, I vacuumed the living room -- though Angel will likely sprinkle it with her hair again before I go to be tonight. Then I went out and picked up the oranges that had fallen on the ground from our tree by the front walkway. I picked most of the ones off of the tree that were left too--except for one or two that were too far in the center of the tree for me to get without some trouble. While I was out there, I pulled the majority of those darn fox tails that were growing between the front walk way and the orange tree area. When I came in, I did the rest of the juicing of the oranges for Mom, as she was "running out of steam." Mom saved some out that she said "Looked good for eating." Finally I put away some laundry and made the bed. Still have some laundry to put away, I see. In a bit I need to take a grocery list and Mom's check to our neighbor who works at the grocery store before she heads to work. Woo! So, I've gotten a few things done this morning. I still need to do some stitching and send the lady who gave me the order a note and maybe photo of my progress. Hope your day/evening/etc. has gone well so far !
8 responses


• Petaluma, California
2 Jun 17
Well, I like to get up early, but it doesn't always happen these days.

• United States
4 Jun 17
Well, since I am still recovering from the surgery I had, most of my time lately is spent relaxing. I am thinking about getting off here actually and calling it a night.

• India
2 Jun 17
I get up early because I have? to , otherwise I don't like it at all.

• , New York
2 Jun 17
Thank you. My day is peaceful so far, and I am enjoying my new kitten Rubie

• Canada
2 Jun 17
I am more of a night owl I can be pretty grumpy in morning. Those oranges looks great!

• United States
2 Jun 17
I do too, there is not a day that goes by that I don't get up early and usually early enough to see the dawn.