Old is always Gold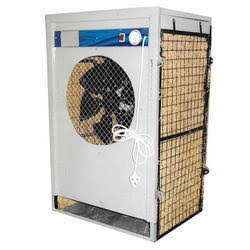 India
June 3, 2017 6:51am CST
Hope you are all doing good!!!

We have a desert cooler, which we are using from last 25 years. Still it is in good condition and it needs maintenance very less. I will introduce you with desert cooler - It is an evaporative cooler (also swamp cooler, desert cooler and wet air cooler) is a device that cools air through the evaporation of water. Evaporative cooling differs from typical air conditioning systems, which use vapor-compression or absorption refrigeration cycles. Exactly opposite to the cooler at my uncle's home. They have changed cooler three or may be many times as they brought new every time. That's why said ' Old is Gold '

Are you still using any old devices, which are still in good condition?
5 responses

•
3 Jun 17
We have one ceiling fan, almost 20 years old. It is very heavy but gives super air.. I cannot find any new fan, working like that.

• India
3 Jun 17
Yes it's very hard to find such fans now. Is that fan makes high sounds as this is 20 years old?

•
3 Jun 17
@PBKING
not much.. sometimes it may produce some sound but with minor repairs it is good.

• India
3 Jun 17
@Margaret29
then it's very good.

Seems you have joined mylott just now. Am i right?



• India
3 Jun 17
That's nice collection

We should keep such old things as a collection as we will not see such old things after 5 more years.

• India
3 Jun 17
@Nawsheen
yeah you are absolutely right.



• India
3 Jun 17
I think it has been used worldwide. It's simply a cooling system to reduce the temperature of room. I have updated the details above and also updated the picture, hope this will help you to know what desert cooler is.


• India
3 Jun 17
It's very nice of you that you consider frig as your family member