what will you choose to marry one- money or character?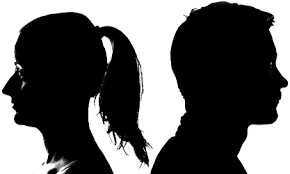 Bangladesh
June 4, 2017 1:50pm CST
i saw many girls who marry a boy by finding money or from the pressure of family they even dnt see if the boy look ugly or handsome or how is his character but many girls have found who secrifices everything for their love and for the good of character of his loved person

6 responses


• Haldwani, India
5 Jun
The one I love I would marry her.


• Bangladesh
8 Jun
but when poverty will come , what will you going to do

• United States
4 Jun
Well, I would marry for character over money. A person who has a good character definitely should do well in life and may even have success in his or her career too.

• Bangladesh
4 Jun
i hope you get one like your chooose

• Australia
5 Jun
In real life, no one wants to worry about money day after day. Girls want to look good and feel good about themself and the only way for them to achieve that is to have money, and if they don't have money when they are single, of course they will want to find some one with money... (This happens only if they haven't found true love yet)... Just like men, do you prefer to marry a beautiful/pretty wife or do you want to marry an ordinary person?

• Bangladesh
5 Jun
i would like to go for both rich and beautyful girl haha!