It's a quicky year ..... went so quick I'm still lookin fer it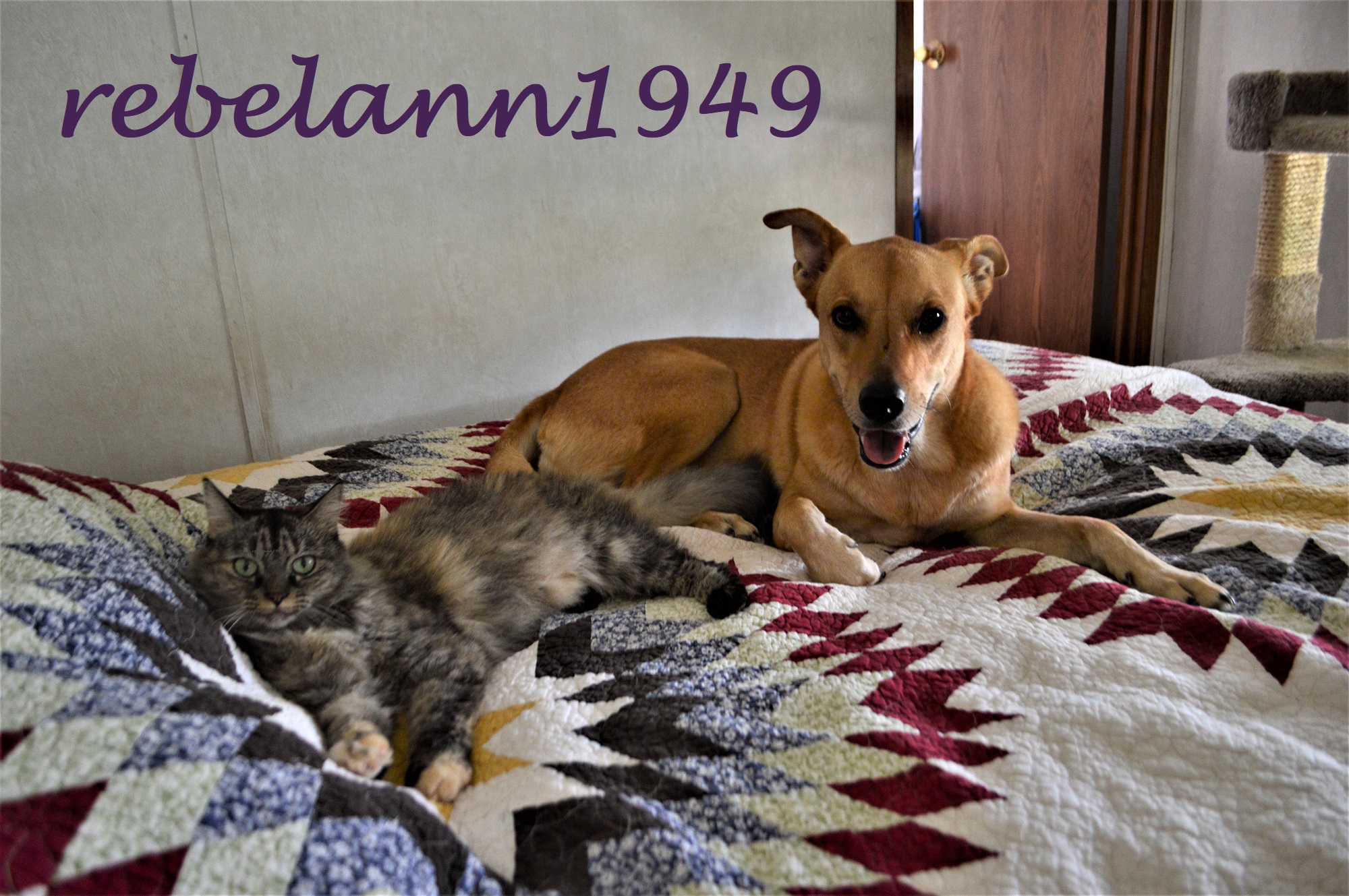 El Paso, Texas
June 4, 2017 8:17pm CST
Isn't it funny how fast each year passes us by? Not long ago, or so it seems, we were hoping for warm weather to finally come, now it's here and wouldn't ya know it, the longest day of the year is just round the corner. Yip, we'll start gettin shorter days after June 21st, well, in the northern hemisphere at least. So, are you enjoying these slow days of late spring or fall, if you're in the southern hemisphere. Oh chucky darn, did I get that right?? Hey, can you see how Boobear is pettin Ally?
7 responses

• Moses Lake, Washington
5 Jun
I love your adorable room mates. Sweet quilt, too. Its not too slow here cause I've had a bad case of allergies from the pups and the gardens and property are screaming at me to get off my duff!

• El Paso, Texas
5 Jun
Thank you. Yeah, everybody seems to like that quilt. Oh you poor thing, respiratory allergies really suck, I only have skin and some food allergies.

• Moses Lake, Washington
5 Jun
@rebelann
Pretty please send some prayers upward. Our Siamese boy has suddenly come up quite ill. I can't afford an emergency Vet. I put him in Sally's kennel cage so that he could lie on the comfy pillow there. It looks like it might be a front leg. He is my hubby's furry son. I pray he makes it through the night. At least he is stable and can't go hide somewhere. He is an ex inmate from the Shelter but I do not think he is old. He just screams to go outside but that may have to stop. I am worried sick.

• El Paso, Texas
5 Jun
You got it
@sallypup
I know how hard it can be when there isn't enough money to go to an emergency vet ..... heck, I can't even afford to take ma's kitties to one cuz even the regular vets are spensive. Maybe next year after I've paid down my debts.


• United States
5 Jun
Yeah I see the pet

A beautiful pic of them and I love the quilt!!! Yeah time flies doesn't it Rebelann? Pretty soon it will be winter lol


• El Paso, Texas
5 Jun
Lets hope not too soon, I'm not a fan of cold weather. Thank you, I got that quilt at the PX back in 2010, it was on sale and only cost me $99 at the time, ma told me I should buy it and I listened to her.

• United States
5 Jun
@rebelann
Aw see Mother knows..it is really darling!!! I am a quilt fan.

• El Paso, Texas
5 Jun
Yeah, she was still lucid then
@TiarasOceanView
but it began to really change when she turned 94.



• El Paso, Texas
5 Jun
I do as well. Since both the long nights and long days span half a year why does it always seem the long nights last longer.

• El Paso, Texas
5 Jun
I know
@LadyDuck
and it seems to last so much longer than the long days we are in now.



• El Paso, Texas
5 Jun
Yeah, I'm catchin up to ya. I used to think the weeks went by too slowly HA!! if only I had had a clue.

• Peoria, Arizona
5 Jun
As we get older, time goes faster. Because we don't take the time to appreciate the little things in lif and we are always in a hurry.

• El Paso, Texas
5 Jun
Yes, that's true but it's usually because we have to go to work. I wonder if it was the same way in the 1600s.


• El Paso, Texas
5 Jun
It is still spring until June 21st, that's when summer starts and from that point forward the days start getting shorter. Thank you, I'm glad you like the picture.