Frugal Food: Dinner for three for just over $10.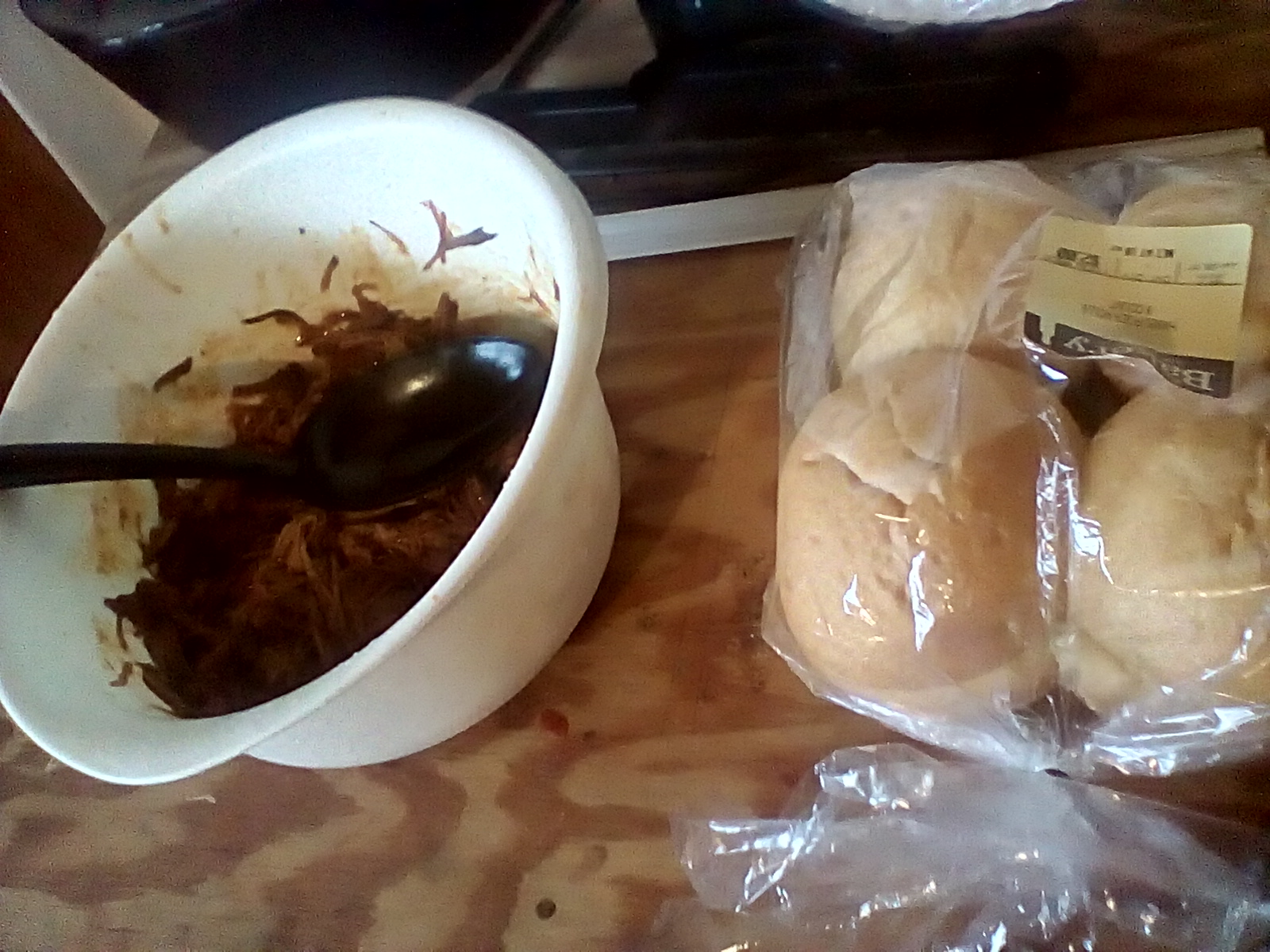 Ponce De Leon, Florida
June 7, 2017 6:12pm CST
Tonight is pulled pork sandwiches and salad. I cooked the pork in the crock pot all day and just separated it from the fat and added a little extra sauce. But I digress, without further ado here is the breakdown of tonight's meal. Pork roast-$5.00 BBQ sauce ingredients (shh family secret

)-$1.50 Bakery rolls 8 for -$2.00 Bacon and Blue Dole Salad Kit-$2.00 Total for tonight's very summery meal -$10.50!

6 responses

• United States
7 Jun 17
We had pulled pork as well!

We had beans and BBQ slaw as a side for ours though.

• Ponce De Leon, Florida
7 Jun 17
Haha! It's a good meal. We were out of beans.


• Los Angeles, California
7 Jun 17
3 people? That's $3.50 each. Outstanding.

• Ponce De Leon, Florida
7 Jun 17
Are you proud of me
@JohnRoberts
? It might be the cheapest meal for three I've done yet.

• United States
8 Jun 17
Good job. Seems like that's a bit more than just three servings.

• Saint Vincent And The Grenadines
8 Jun 17
Not bad. No leftovers I assume?