Uuummm ... Are You Being 'Fashionably Late'? (O.o)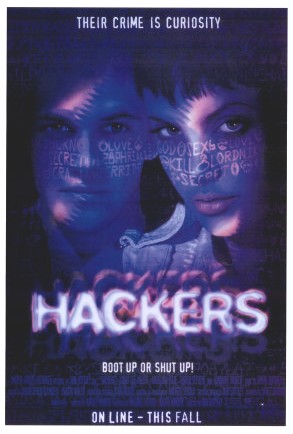 Austin, Texas
June 12, 2017 10:29am CST
Have to laugh. It's a typical Monday morning. Rested up from not being in my laptop on Sunday and starting my day with the usual routine of signing in to my various accounts and cleaning out my Inbox. Since Google owns YouTube, my Google Plus account is connected. That way when I comment on a YT video, it shows up in my G+ posts stream so others in my social circles follow can read it too. My profile is set to public, so almost anybody can respond to something I've written. Which I never worry about because people don't usually pay attention to anything I write! In other words, responses to my comments are extremely rare. What I like about Google Plus is that the BLOCK button is fantastic!! What makes me sad about Google Plus is that it's the only social media network where I have had to make use of the BLOCKING feature so often. Fortunately it's just a click and that's super easy to do! This morning I got a comment to my comment on a YouTube video from somebody ~ I have no idea WHO ~ and I was taken aback because, I had completely forgotten about the video and the comment. So at any rate since I didn't know the person and since their comment had no "value add" to the conversation (that I having with myself), I found the profile and blocked the person. But then I got curious and went back to look at the video because I wondered why I had not remembered it. I realized that the comment I made was: - first of all, the comment was obviously
rhetorical
and a response was not expected; and - secondly, the comment was flipping TWO YEARS OLD! I'm thinking to myself: What is this nut job doing? Why is he responding to a 2 year old comment that nobody paid any attention to and that doesn't even need a response? What?


Was he being "fashionably late"?



Borrowed that quote from the movie "Hackers". The comment tickled me and made me laugh. It also made me think of the movie "Hackers". It's a 1995 film starring Angelina Jolie about teenage hackers who hooked up with good guy hackers to take down a bad guy hacker.
It was a cute movie.
If you've seen the movie then you get where the quote
"fashionably late"
came from. I had forgotten about that 2 year old comment and had not thought of that old movie in a bazillion years! The comment was actually for a scene from the "Matrix" that had been uploaded to YouTube. 2 year rhetorical remark RE: scene from the "Matrix"
TO
totally useless response by a person I don't know and who never speaks to me otherwise
TO
remembering a quote from "Hackers" ...
Isn't it funny how your thought process works?
* * * SIDE NOTE: By the way, I don't know if you've ever read the comments stream on some YouTube videos but sometimes people get really vicious with each other!! They can really get into ruthless cat fights. I'm thinking: "Good grief people! It's just a video. No reason for war to break out!!"


What's up with that?
Image credit: By Source, Fair use, Wikipedia

From Wikipedia, the free encyclopedia Jump to: navigation, search Hackers Poster design by Dawn Patrol[1] Directed by Iain Softley Produced by Written by Rafael Moreu Starring Music by Simon Boswell Cinematography Andrzej Sekula Edited by Distributed by Un
1 response

• Philippines
13 Jun 17
I love that movie. Crash override. Acid burn. Swimming class at the building roof deck. Make it rain in the hallway. Make sure you have your umbrella with you.

• Austin, Texas
13 Jun 17
Crash and Burn. And they both had to wear a dress!! Hilarious.