Robin in a Tree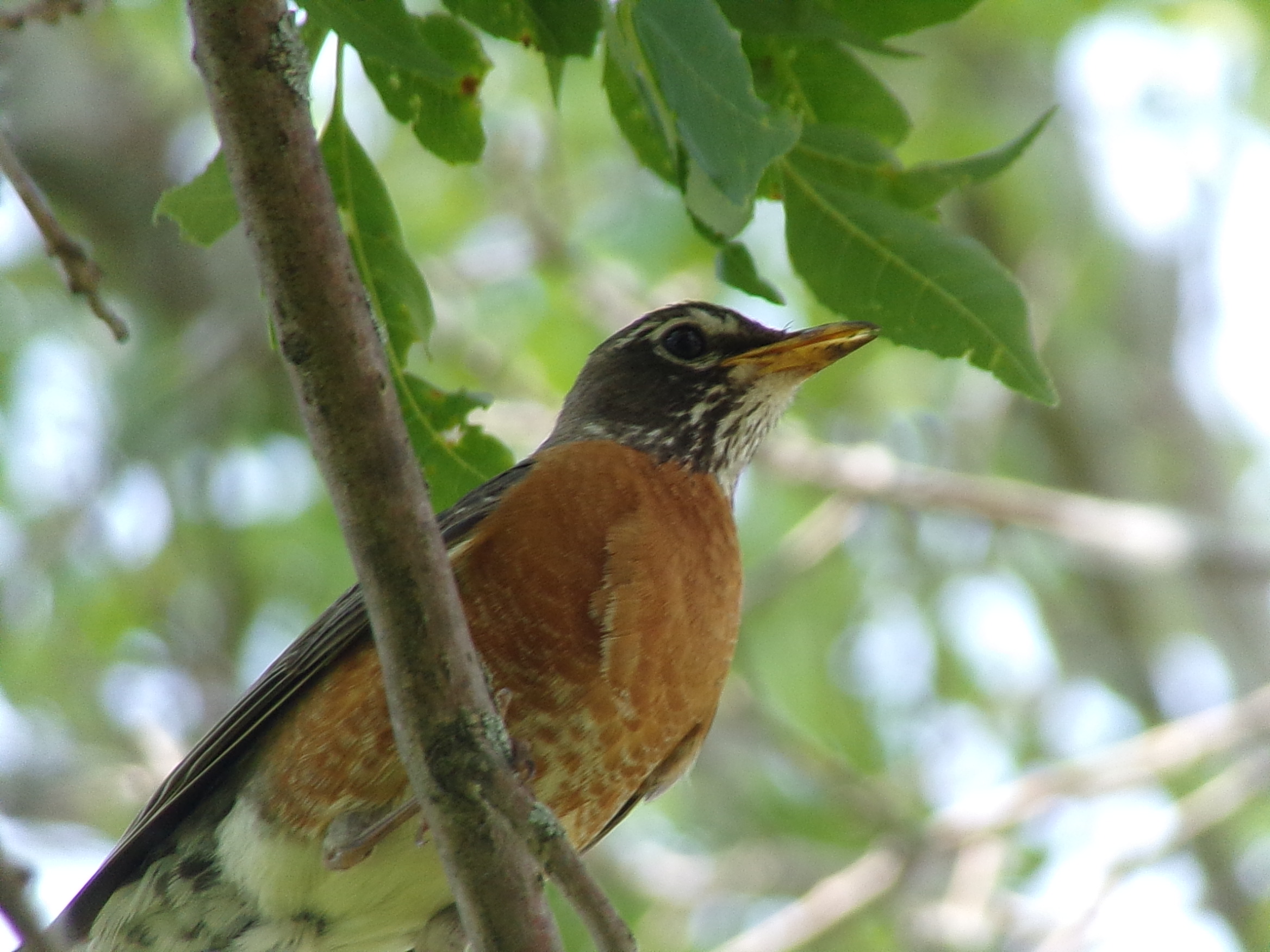 Beaver Dam, Wisconsin
June 12, 2017 12:58pm CST
I must admit, my walk wasn't overly enjoyable today. The temps are near 90 and it's humid to the point the sweat just drips off of you rather than evaporating. On top of it, there really wasn't much to see. Most of the critters were hiding away in the tall grass or deep in the shade of the trees. I did, however, get a photo of this young robin as I was walking back to my car.
2 responses

• Los Angeles, California
12 Jun 17
You zoomed in nice and close.

• Beaver Dam, Wisconsin
12 Jun 17
I was actually right on top of him when I took the photo (it was a low branch). It was a younger robin so it didn't fly away like the older ones will.

• India
12 Jun 17
That's beautiful picture. It's warm here today, and so far good Have a great day