Suggestions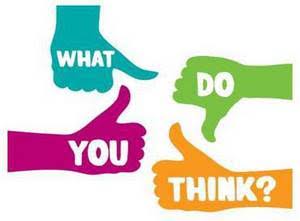 India
6 responses


• India
14 Jun 17
Yeah i can leave them alone but i think it's their loss if they don't want to follow good advise.

• India
14 Jun 17
@saiama
yes i also think the same



• Mumbai, India
14 Jun 17
i think its absolutely cool and good practice to share your knowledge in form of advice to ppl younger or older than you, not all r perfect and if someone benefits from ur knwledge then y not its upto them to take advice n use it for their good or always stay in ignorance




• India
14 Jun 17
Yeah you are absolutely right but sometimes i don't want to give advise due to some of my experiences that people get angry due to my advise. What do you think? Should i leave them alone or continue to give better advise?

• Mumbai, India
14 Jun 17
@PBKING
i think you shd consider urself first wether you r givin advice if someone asked you to give or giving free advice .nif ur giving free advise then chances are ppl might not like it and avoid ur opinion even if it is right , so the trick is in convincing ppl wd ur talk that u can give a good advice and it wd benenfit them more if they listen to u rest is up to them to choose or nt to act on ur advice





• Hyderabad, India
14 Jun 17
I always suggest others if they ask for it. Otherwise, I keep on my business. Why should I suggest and trouble them?

• India
14 Jun 17
Yes you are right but sometimes we need to give our good suggestion to our relatives or close friends to solve their problmes even if they don't want it.

• Uzbekistan
14 Jun 17
@PBKING
Why do you think that you 'need' to give your suggestions to others? And who says that they're good for them? What may seem good for you, may indeed be bad for them. According to your account page, you're only 22 years old. Is it possible that you suffer from megalomania?

• India
14 Jun 17
@MALUSE
megalomania? Can you give short info about it?




• India
17 Jun 17
Yeah, you are right but can you relate indians and suggestions?


• India
20 Jun 17
@ShifaLk
haha that's absolutely true

Here are many people who think they are talented, even if they are not