DREAM OF ME AND MY DAUGHTER DYING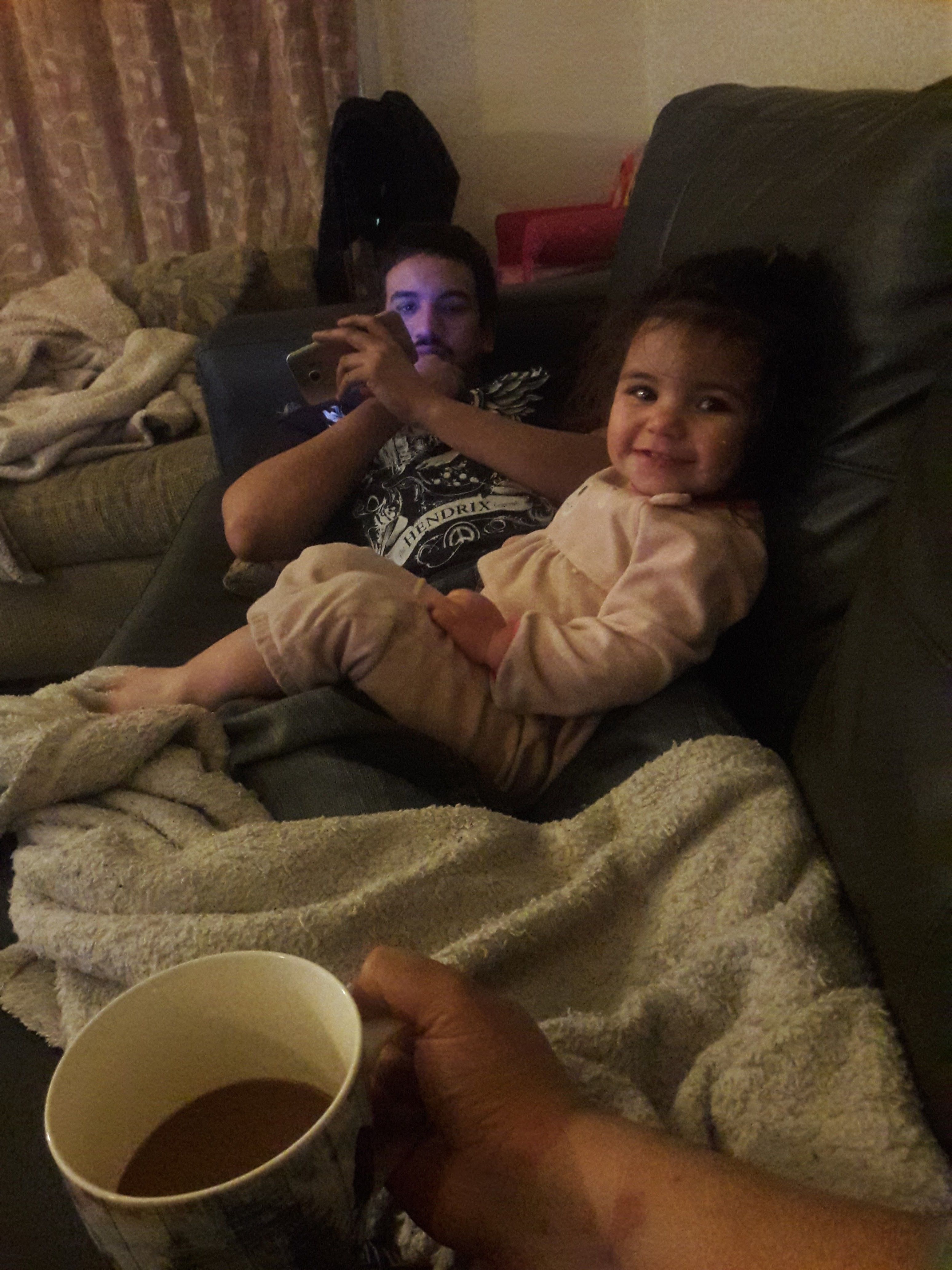 June 15, 2017 9:27am CST
So lastnight i had a dream that ive never once had before, it was So so so REAL. Okay, to start... I was at what looked like my step mom and fathers old house (52 nisa Ln) (why was i dreaming of being in that old place??) Me and my fiancé ended up getting in a little argument, nothing too serious, just start bickerring after one another. A few seconds later were downstairs infront of the basement door i was trying to apologize like always because chances are i said some pretty messed up thing everytime i get a little angry and he was hurt about it and didnt wanna hear my apology. As i was done apologizing, he told me he didnt wanna be with me anymore, and that he found someone else and that i should leave before she gets there... so, real life me would have been like um you want ME to leave before she gets here but ima stay right here till she get here so i can beat her up for messing around with you while she knew you had a girlfriend but for some reason i took my child and i left, broken hearted and humble as hell! I didnt text no guys, no social media posts or anything. Instead i remembered that me and my ex fiancé had a date to go look at this house we wanted to buy so bad. Me,my daughter my mom and my grandma all flew out to florida to go see this house. I had all the money ready because i was certain that maybe if i buy this house my fiancé will still want to be a family with me and his daughter again so i bought it straight away before even looking inside, i mean me and my fiance looked at pics online and i already knew it was beautiful and perfect for us as a family because we were also planning to have another baby soon so the house had 5 rooms and was on a cliff right next to the ocean. So after i bought the house and signed ownership of it we all ran inside because my mom daughter and grandma were dying to see what this giant house looks like in person. So i ran through every room showing my daughter and then we came to her room and she was so excited and then we all met back up in the living room (thats how big this house was, okay?) The whole sky and outide was pitch black and foggy you can hear the waves crashing onto the cliff holding my house up, and seconds later we felt the most insane vibration, we hear creaking and the house shaking i clenched on to my daughter so hard and turned around to walk to the window and all i remember is feeling like i was on a branch and someone cut through this tiny branch that was holding me and my family up and watched us fall. I remeber hearing a huge splash in the water as we hit the ocean. I was no longer in my house? I was in a plane now??? And i can see a tiny pool of water at the bottom, my daughter was on the other end i got up and ran after her to hold her close to me. I started to panick now realizing that me my mom and grandma are now in the middle of the ocean with our phones dying and nothing else so we start screaming and panicking and we hear someone on a speaker say hello so we are trying to find this speaker and we finally found that it was on the ceiling so my voice is shaking and im telling them we need help now i have my 1 year old with me and 2 of my family members and we just fell into the ocean off a cliff and they think we are joking and i try to explain im not joking please help us. So after that they said no more, they mustve turned off the radio because they thought we were fooling around. So i now am accepting the fact that i am going to die here and i have no way to atleast let my daughter live her life, and i stay behind. I look at my phone, i have 3% battery left. I start calling my ex fiancé just to tell him that no matter what, i will always love him and that i bought the house but then this terrible thing happened and that me and his child will be dead within 10 minutes.. so im calling hoping he answers and on the last ring i hear his new girlfriend answer. I go please put ray on me and our daughter are almost out of time and she says to me, he doesnt care about you and he doesnt wanna talk to you and she hangs up and my phone dies... immediatly after that i felt my heart litterally sink deep into my stomach as i try to swallow. I realize im swallowing and breathing in water as i cry. Im still clenching onto my daughter. I looked at her stiff, and emotionless everything stops. Im just watching her arms floating and touching my face ocasionally, i hug her so so so tight as i give in. All moments of my life literally flash infront of me. When i first met her daddy, the moment me and her daddy had our first kiss, when i first found out i was pregnant with her, the first time i held her, the first time i fed her, the first time i changed her diaper, the first time i heard her cry, when i seen how her daddy fell inlove with her,when she took her first steps at grandmas, the first time she fell off the bed, when her daddy proposed to me at the place we had our first kiss, all the times i yelled at my daughter for getting into things she wasnt supposed to. I remember wanting to relive it all just once more and promised i will try my best everyday to show my family that i love them and that im not going anywhere. This morningbi woke up with that chance. I woke up to my daughter, i woke up to my fiancé telling me that will never happen; and that hes mine forever. I woke up to a text from my mom telling me the place we are going to dinner for my grandmas birthday tonight and i couldnt be more thankful. -Mercedes Planteny? O5.11.14 & O1.13.16 --- the dates of my life -------------------------UPDATE------------------------ This morning i texted me mom about the dream and she told me how her and my grandma are actually going on a plane flying to florida and their resort is in a tiki hut on a dock next to the ocean!!!!!!! Is this just a coincidence or??? Im really freaking out now and so is my mom...
6 responses


• Hong Kong
15 Jun 17
That's a very awful dream. And I think one need to pray no matter what.



• Philippines
16 Jun 17
Some people say that if you tell them what you dreamed, it will not happen.

•
16 Jun 17
I generally pray when I get awful dreams ... Sometimes dreams mean nothing ... but rarely they can be warnings or signs ... so I pray for God's protection and to avert disasters .... It helps ... of not for nothing else to calm ourselves :) Like your fiancee said, nothing untoward will happen but praying is never wrong :)