One of the myLot gifts I am most thankful for.

Defuniak Springs, Florida
June 15, 2017 1:12pm CST
MyLot has given me lots of things, friendships, knowledge and a little extra money in my PayPal account every month, but one of the things I am most thankful for is the friendship that I have developed with @Courtlynn. She is truly one of the sweetest and kindest people I have ever met, she's funny when she needs to be, sweet when she needs to be, and is a huge encouragement to me every day. Not only that, but she understands some of the anxiety and emotinal issues I have deeper than probably anybody else I talk to on a day to day basis, and that is a huge blessing. I am so thankful to have found her and made such a great friend!
6 responses

• United States
15 Jun 17
The gifts that each of us get through the friendships we develop are priceless. I love her presence here. She makes me laugh a lot, and I really enjoy having her around. One of the things I appreciate here is that the interaction that we can have from people from all walks of life, including age, culture, and much more is so rich. What I love most about you and CourtLynn, and several other twenty-somethings, is that you keep me on my toes! And that you love me in spite of my old self!

• United States
15 Jun 17
Aw, thanks Coral! We all love you!

• United States
15 Jun 17
@Courtlynn
you're being sweet now! I know better than that. There were a couple of old biddies around here that don't appreciate me and my humor! For my way of questioning life! And the things that we all do! Hahaha

• United States
15 Jun 17
@CoralLevang
not everyone likes everybody. It's okay! You're awesome in my book!


• United States
15 Jun 17
Well this was a nice surprise! Thank you so much, really appreciate the kind words. And I feel the same about you! Happy to find someone who truly understands, and doesn't just "try" to. As it's definitely not the same thing. So thank you MyLot creators. And Thank YOU April, for being YOU!

• Defuniak Springs, Florida
15 Jun 17
If I could I would give you a hug right now, but you know the whole distance thing. So when I do get to see you I will give you a hug!

• United States
15 Jun 17

• United Kingdom
15 Jun 17
Good for you

The person you mention has blocked me as I obviously said something offensive

I do say stuff occasionally that I regret but in this case I can't remember wha tI may have said and. to be honest, I'm not too bothered at all by the block. Some people that block me I try pretty hard to make it up with...others I just leave it


• United States
15 Jun 17
I think we all have people that block us. The one person I'm thinking of right now that is blocked me, I don't really care about. In fact, my life has been much nicer since she has taken me off of her list.


•
15 Jun 17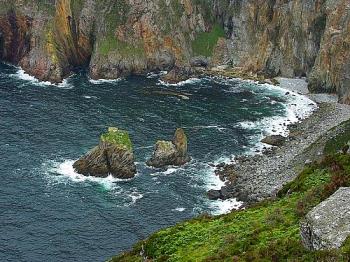 Good afternoon. You are right there are great things on mylot even for me just getting writing expriance Learning from others here helps me to understand people a lot more. I like the joy I receive when others reach a goal or when a birth announcement is made about more little ones coming into this world. I like this site because you are allowed to be who you are as a person. You are not judged for your views although all of us have them.I also like to be able to encourage others who are having a rough time in life. Being supportive of others is also a great big plus for being able to post on this site.

• Daytona Beach, Florida
15 Jun 17
Yes, now and then you do develop close relationships online.

• Santa Fe, New Mexico
15 Jun 17
It's wonderful to find friends like that. What a sweet post!