Flowers and other stuff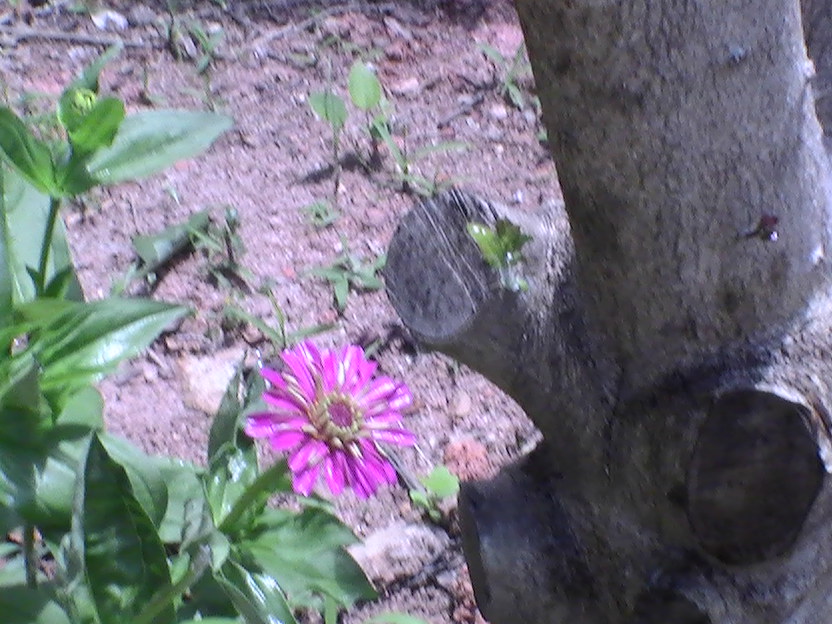 United States
June 16, 2017 8:38am CST
Some of my flowers have finally come up. I'm posting one of the pictures of them today. I'm going to take a picture of the other two maybe today. Sneezy, the male cat, has become missing again. I hope he shows up soon. Lily, the female cat, has been mean to him lately. They love playing hide and seek. Also Chris is coming down this weekend. We are going to see the new Pirates movie. Picture of the zinnia is mine.
5 responses

• United States
16 Jun 17
Oh no. Hope your cat is okay.

• Ponce De Leon, Florida
16 Jun 17
Well sounds like youve got a lot going on this weekend.

• United States
17 Jun 17
Very nice. I hope your cat returns. I keep mine inside. I lost one years ago. It was hit by a car and i found it. Was not pretty.

• United States
16 Jun 17
I do love zinnias. You have a lovely one, that's for sure. Hope Sneezy comes back despite mean Lily.

• Paradise, California
16 Jun 17
Love the color on that zinnia! I planted a couple pieces of a flower seed mat in two planters, and the foliage is coming up nicely but I'm' not sure if they'll flower this summer or not. Some are annuals, some perennials, it's a mix of flowers that are supposed to attract butterflies. I've never planted from seed before, but this was sure an easy way to do it. I hope Sneezy shows up for you. I hate having an animal missing. I have birds now. My female parakeet really rules the roost over the sweet little male. And I have a female cockatiel who is so sweet and affectionate. Again, love the zinnia. Wish me luck with my flowers!