Take the Time to Regroup if Needed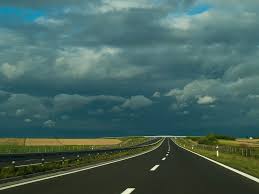 United States
June 17, 2017 2:01pm CST
There is certainly a lot to deal with day to day. There are ways to alleviate the stress which can occur from any "direction." There can be dents in plans or situations arising and there will need to be some stepping back occurring and regrouping. A time of modifications and changes. There's no reason for any person to feel bad when having to make changes or having to deal with setbacks. Some setbacks are a way to change what needs to be changed. Taking a "different" course of action may need to occur. Some may become frustrated when having to deal with setbacks and of course setbacks can sometimes be irritating. There are somethings we'll have no control over and will have to find the proper ways to deal with the matter at hand. There are a lot of "reasons" why setbacks may occur. Not all setbacks are at the hands of the individual or individuals involved. To take a step back and observe closer may be necessary. After a setback of course there may need to be some time taken to become redefined. It's certainly alright to have to go back and redo. No person should become discouraged when having to do so. "Be confident and continue trying to accomplish." By: Tanikka Paulk
4 responses

• Preston, England
17 Jun 17
if we gave up after every setback we would never progress. Ooh, my newly discovered fire burnt my finger. Lets never light it again. Ouch, I dropped the wheel on my foot. Let's never make another one.

• United States
17 Jun 17
Part of life. Redoing things I am fine with now. It used to frustrate me, now I accept it and reap the rewards of redoing.


• Hong Kong
17 Jun 17
We always need to bounce back in life and to never give up.