Daily Bible Study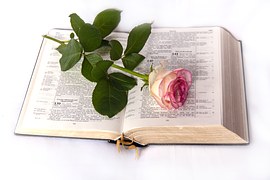 Green Bay, Wisconsin
June 19, 2017 7:58am CST
Day 283 Proverbs 27:14 Proverbs 27:14 He that blesses his friend with a loud voice, rising early in the morning, it shall be counted a curse to him. Are you an early or late riser? When your cheerful friend calls before your eyes are open or you've had your first cup of the day, how do you feel? Solomon said it was like someone landed a curse on your doorstep. It wasn't at all pleasant, no matter how much good or bad news your friend had to impart. Everyone's schedule and habits are different. Let your friends know you're not awake before your first cup of the day and what time that normally is. This was brought home to me many years ago. I was the cheery friend who called almost as soon as I was up. I learned to wait until an appropriate time of the day. One must always be mindful and considerate of the other person. Ask when it's a good time to call or go over to your friend's house. Don't assume they're going to be awake because you are. Or they'll be free to visit. Be sensitive to the needs of others and your friend will appreciate it. Let's pray: Father, help me be mindful of others so I do not bring unwanted ill will against myself for being inconsiderate. In Jesus' name, I pray, amen. Copyright © 19 June 2017 by Valerie Routhieaux Image courtesy of Pixabay
3 responses

• Green Bay, Wisconsin
20 Jun
Thank you. To God be the glory!

• Marion, Kansas
19 Jun
Yes, I am awake when my feet hit the floor, BUT I want time alone, I do not want drop in visitors, or random phone calls. Thanks for your hard work preparing daily Bible studies.

• Green Bay, Wisconsin
19 Jun
Thank you. I am the same way. I like my alone time.