Do you know what species of this little pet dog?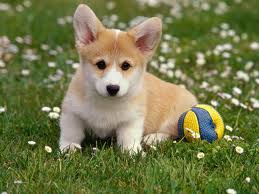 June 25, 2017 1:21am CST
What species of this little pet dog? It looks so fascinated and adorable to me and thinking of this pet dog could be my next loyal companions. For those who are pet dog lover, it will certainly be intrigued. There are more than 100 types of different species of dogs, all come from distinctive sizes, character, behavior, and what traumatic and concern us most is the possible common diseases for pet dogs. How do we learn and choose what species of pet dogs are suitable for us? Your opinions and advice could potentially help to safe and rescue of an animal life, in particular for the new and inexperience pet lovers out there.
3 responses

• Singapore
25 Jun 17
It reminds me of Shiba Inu. It is the smallest Japanese original dog breed. If the picture is really a Shiba Inu, I advise you not to get it. It looks cute, sweet and sometimes pitiful, yet the characteristics of the dog remind you of a volcano about to erupt. The dog is extremely smart, active, and never listen to instruction.

•
28 Jun 17
@scheng1
Thank you for the feedback, I not sure whether it's a Japanese Shiba. But I have heard about the negative characteristics of this species. So not to be easily influenced by it cuteness and looks.


• Malaysia
28 Jun 17
@TibetanCulture
Haha I also don't recommend to get it if the picture is Shiba. But if you up to the challenge, why not take a Shiba




•
28 Jun 17
@Tracy04
Well, let hope others can provide the actual species of this little cute puppy. Thanks for the response.


• Roseburg, Oregon
25 Jun 17
I do not know one dog from another. I only like medium size dogs. Not small ones.

•
28 Jun 17
@jstory07
We both are sharing the same interest of having a pet dog. Sizes doesn't matter.