Legoland Malaysia Dragon Coaster Ride Stuck in Mid Air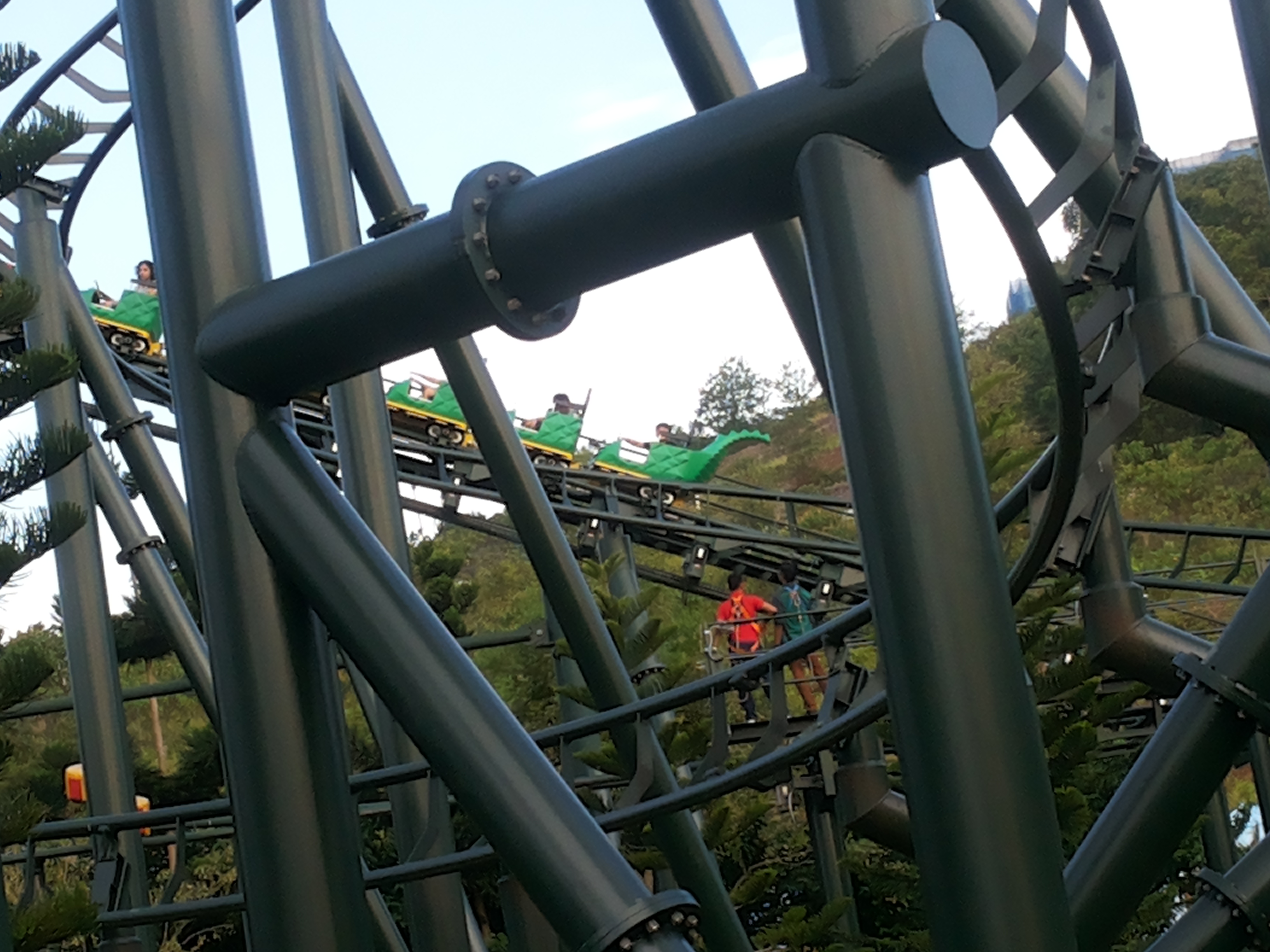 Malaysia
June 27, 2017 9:13am CST
We were at the Legoland Malaysia 2 days ago when the Dragon Roller Coaster Ride ( the biggest coaster among the 3 roller coasters) was stuck in mid air with passengers. It was fortunate that the weather was fine, not raining. We were actually in the smaller dragon roller coaster when the Legoland staff made an emergency call when he noticed the Dragon roller coaster was stuck in mid air at around 5pm. He said" Big Dragon Stuck!" and it seemed that he was very calm, as if this incident had happened before. He made hand signals to notify the passengers to stay put ( seated, don't stand ) which the passengers understood. It took 10 minutes before the Legoland technicians went up the rail to check upon the passengers. Another 5 minutes, the technicians were wearing safety belts, guided one passenger to safety by walking along the rail. However, the passenger was not given the safety belt. Instead, he held his both hands on the back shoulder of the technician while another technician guarded him from behind. I must applaud that they were calm and knew what to do in order to save the passengers trapped on the Dragon roller coaster ride. Luckily most of passengers were adults and teenagers. It would be dangerous and chaotic if there were kids in the ride. Would you ride on the roller coaster even after the stuck in mid air? (picture taken by @peachpurple)
4 responses

• United States
27 Jun 17
No, I would not. My roller coaster days are over. You can take my place, if you like.

• Malaysia
27 Jun 17
LOL! Are you getting older? I can still ride but I will pray before I get in.

• United States
27 Jun 17
@peachpurple
LOL We are all getting older. Before you know it, you will be 10 years older and wonder where the time went.

• Malaysia
28 Jun 17
@MsBooklover
Very true indeed. I think by another 10 years my legs would turn wobbly


• Malaysia
27 Jun 17
Yeah, it is quite risky. I wonder why the management didn't check the rides first before allowing the passengers to ride.

• Defuniak Springs, Florida
27 Jun 17
I didn't know there was a legoland in malaysia

• Malaysia
27 Jun 17
Yes there is a Legoland in Malaysia too. Here is the place:

Malaysia's 1st international theme park is located in Johor Bahru, just across the causeway from Singapore. LEGOLAND® Malaysia Resort's amusement park is packed with fun filled activities for the entire family, along with great interactive attractions...


• Malaysia
28 Jun 17
You did? How was the experience? Scary?

• Philippines
29 Jun 17
@peachpurple
It was really scary especially when the roller coaster turned upside down.lol