Prince is Finally Admitted in School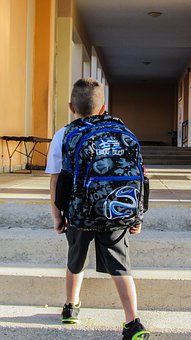 June 29, 2017 1:39am CST
Prince (5 years 7 months) is very happy today because he is admitted in the school. Please don't get it wrong. Prince doesn't belong to any royal family. He is the newest orphan boy brought to my foster family. He comes from Santhal tribe. Usually, such names are not given in his community. How he was given such an "English" looking name is a mystery and that he lands in a orphan home eventually can be plot of a story. Well, he arrived when the school was about to close for summer vacation. Thus, his admission got late. He was being coached at home, so I trust he'll be able to catch up with lessons. If he makes good use of the opportunity given to him, perhaps he may make his name more meaningful!
6 responses


•
30 Jun 17
Yes
@vsai2008
, you're correct, it's a tribe from Jharkhand. However, Santhal people are spread far and wide. They are found in Bihar, West Bengal, Orissa and Assam in large number.. They are also settled in the plains of Nepal.


•
30 Jun 17
I don't run the NGO, I am just an ordinary worker in the organization.


• Cuttack, India
2 Jul 17
I wish your prince all the very best.May the almighty continue to shower his choicest blessings on the little champ.

• Hong Kong
29 Jun 17
@franxav
All the best for Prince in the school.


•
30 Jun 17
Thanks Peter Ang. Today was his first day in the school.