What You Might Not Know About Gold Jewelry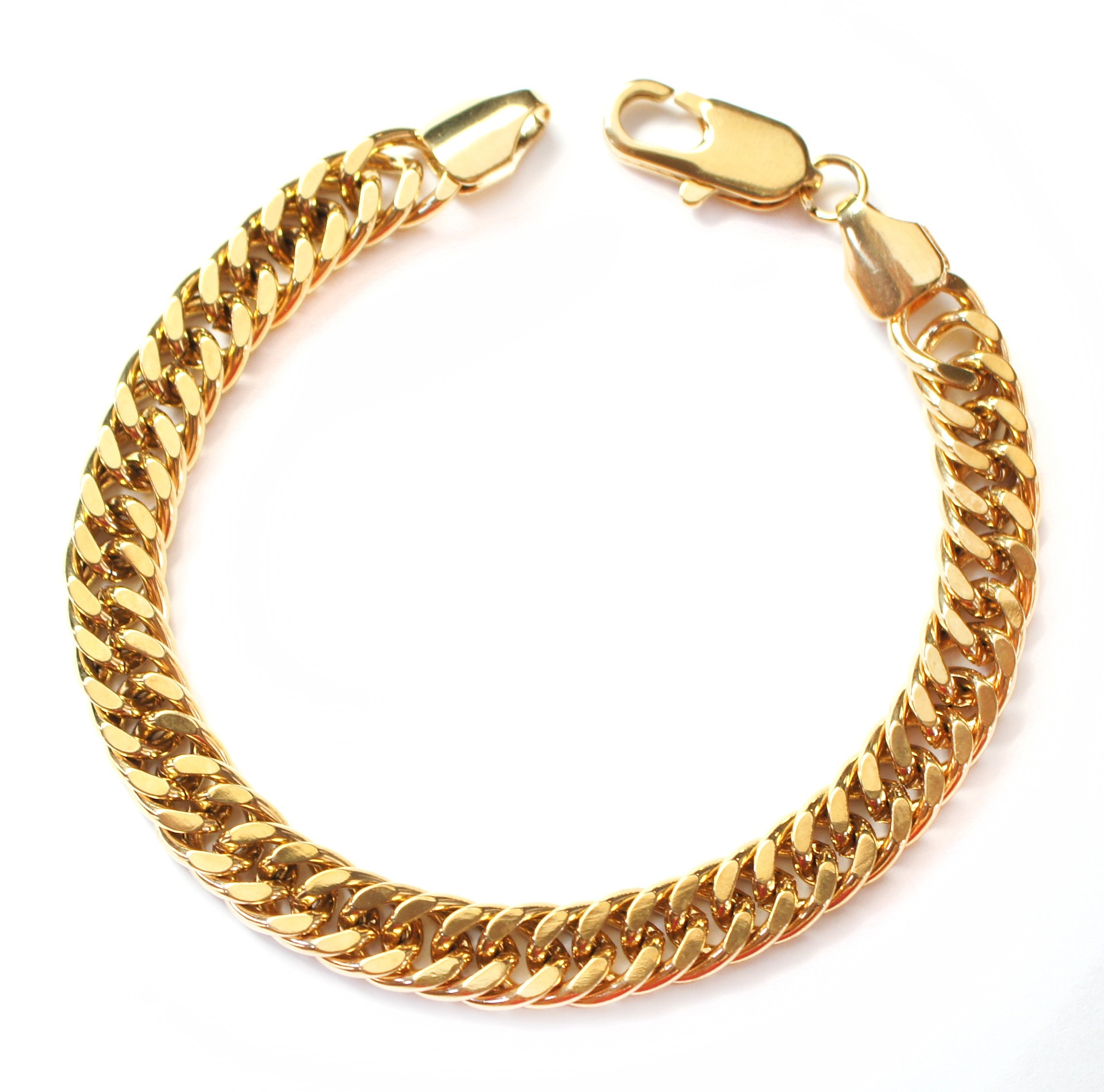 United States
July 1, 2017 11:12am CST
Concerning the weight of gold: There is a world price of gold that is set every day in London for each ounce. One price is set in the morning: a second price is set in the afternoon. It is called the London Gold Fix. Gold is also weighed in a measurement called penny weights (abbreviation is dwt.) There are 20 dwts per troy ounce or gold can also be weighed in grams… there are 31 grams in a troy ounce. 1 dwt = 1.55 grams 1 dwt = 1/20th ounces Pure gold is 24 kt. Since this is too soft to make jewelry, that is strong enough to wear, the pure gold is mixed with other metals (alloys) to create a stronger metal. The variations of the metals used are typically…copper, brass, or nickel. The amount of the metal used will give the gold a variation to its color. The % of gold then, in a piece of jewelry is relative to 24kt (pure gold) 14kt means 14 parts pure gold and 10 parts of alloy metals = 24 18kt means 18 parts pure gold and 6 parts of alloy metals – 24 In the United States, a piece of jewelry that is gold must be marked as gold with a plate or a stamp. It can read 10k, 10kt, 14k, 14kt, 18k, 18kt. In Europe they are not mandated to use a stamping but typically they will use 750 for 18kt gold. I thought this was interesting. I learned this when I was selling jewelry for 38 years. A few of the ladies who sometimes attended my jewelry shows, would say that they only wore 24k gold jewelry. So, I started explaining this at the beginning of my shows and these women were rather shocked to learn the truth about their gold jewelry. Some then, decided that our Fashion Jewelry was a better choice, especially when they learned that rhodium, which is a form of platinum was used in surgeries, since there was little chance of an allergic reaction. When a person has an allergic reaction to "gold" jewelry, it is usually caused by the alloy metals that are mixed into the gold and not the gold itself. What do you think?
2 responses

• United States
1 Jul 17
I don't think 24k pure gold is too soft to wear. At the Asian stores most people prefer 24k gold jewelry since it holds value. 999 = pure 24k gold

• United States
1 Jul 17
I've never even seen any pure 24k gold jewelry for sale anywhere. Where do you find this jewelry? You said Asian stores? Is it stamped 24k gold?

• United States
1 Jul 17
@IreneVincent
Really ? Well if you have family owned jewelry stores they should carry 24k gold. It is stamped 999

• United States
2 Jul 17
@infatuatedbby
I will have to check some local stores and see what I can find.


• Los Angeles, California
1 Jul 17
If I ever have a treasure chest of gold jewelry and discover an allergic reaction, I will happily trade it in for cash as I am not allergic to cash!

• United States
1 Jul 17
Hah! Good idea! I'm not allergic to gold but I am allergic to a lot of medications, which is why I don't take them anymore.