Back from the gym!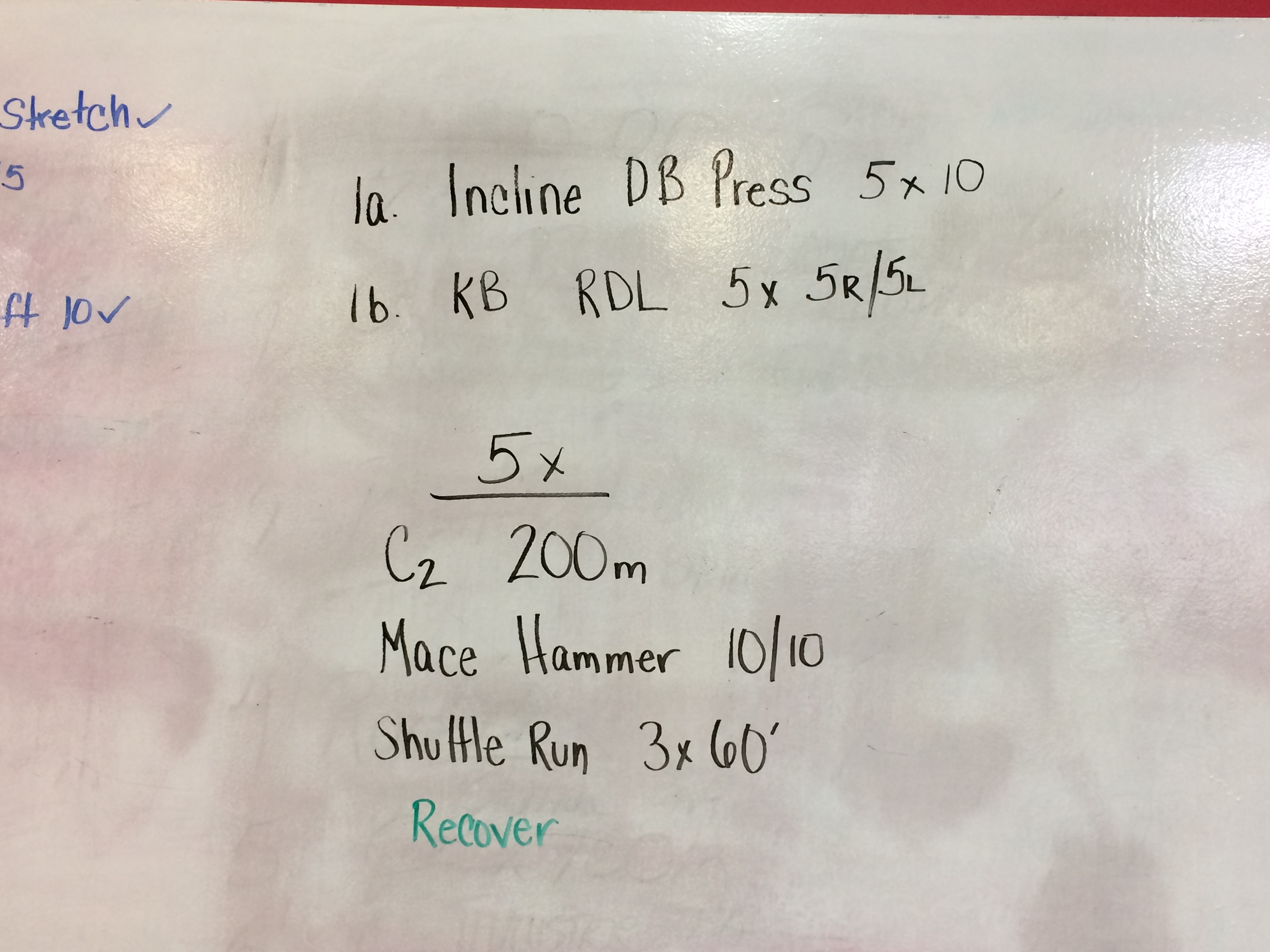 United States
July 5, 2017 7:39am CST
I'm back from my workout. It was an "easy" one today. The first half was strength training and the second half was cardio. This is what we did: 1. a) Incline dumbbell chest press 5 x 10 b) Single leg kettlebell deadlift 5 x 5R/5L 2. a) C2 rowing machine 5 x 200 meters b) Mace hammer 5 x 10R/10L c) Shuttle run 5 x 60'x3 Really not bad at all. I'm a weeble wobble when it comes to single leg deadlifts so they take me some time to do properly. Otherwise it was all smooth sailing.
2 responses

• Los Angeles, California
5 Jul 17
As long you paid attention to the kettlebells!