Back from the gym!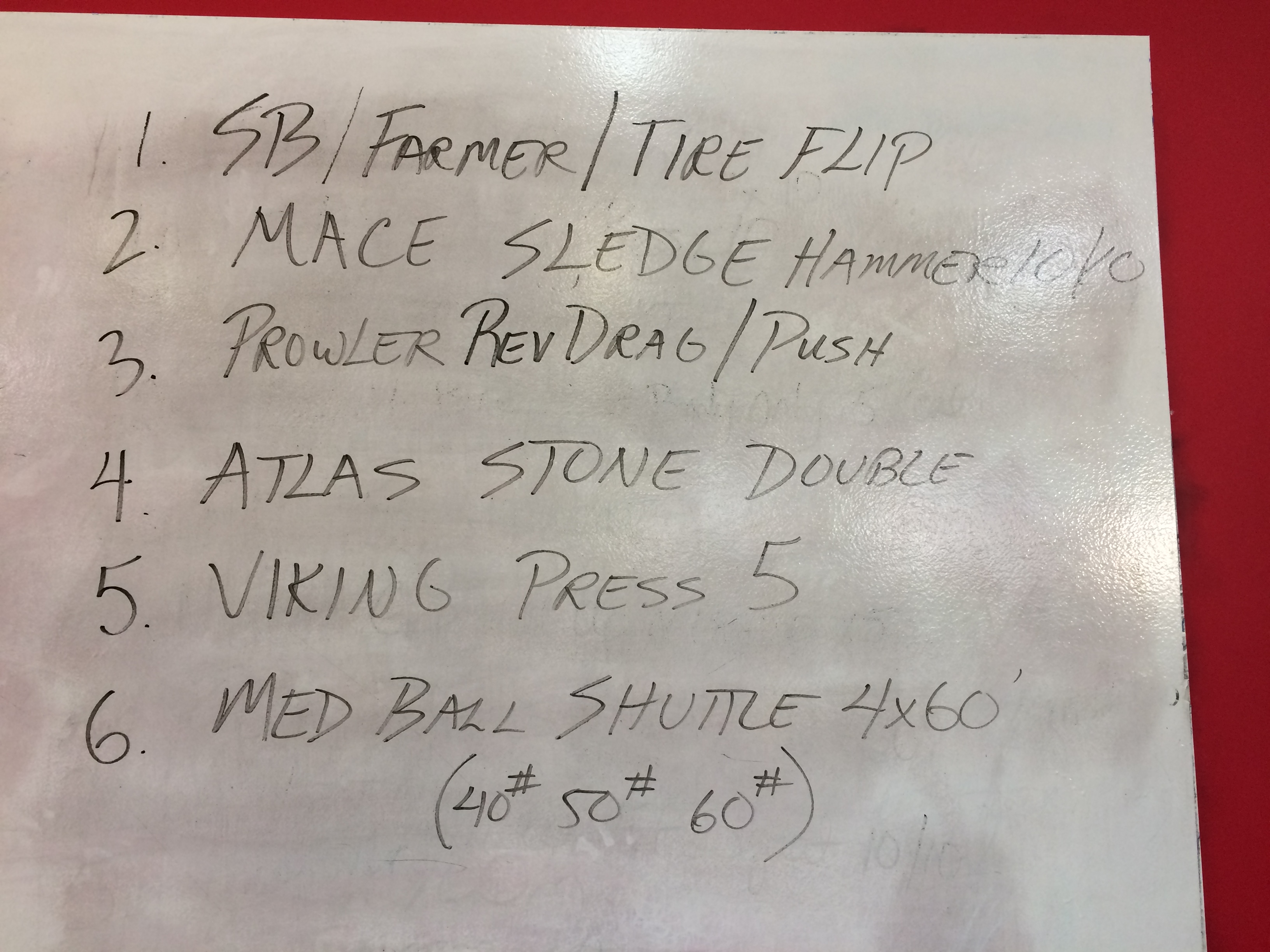 United States
July 8, 2017 10:02am CST
This morning was a Strongman workout and boy was it tough! We were really pushing ourselves today. We worked for 45 minutes and got through almost 3 rounds of the exercises. This is what we did: 1) Farmer carry/sandbag carry/tire flip 2) Mace hammer (10R/10L) 3) Prowler reverse pull/push 4) Atlas stone (2) 5) Viking Press (5) 6) Medicine ball shuttle run (4 x 60') I've never flipped tires before so that was something new. And I went up to the 95 pound Atlas stone. I failed to get it up the first time but I made it on my second attempt. It was a great workout. . . definitely not for the faint of heart. I'm ready for a nap now.
4 responses

• United States
8 Jul
You must be very strong and fit Chicaa. I like your handwriting.

It slants like mine does. haha


• United States
8 Jul
@NJChicaa
Oh I see well I like his writing.

You definitely are strong because at this point, I would not be able. Did you get home very late last night?

• United States
8 Jul


•
8 Jul
Hardwork is certainly fruitful

• Los Angeles, California
8 Jul
After that workout, you will become the Strongwoman.