Hindu Month of sawan is starting from Monday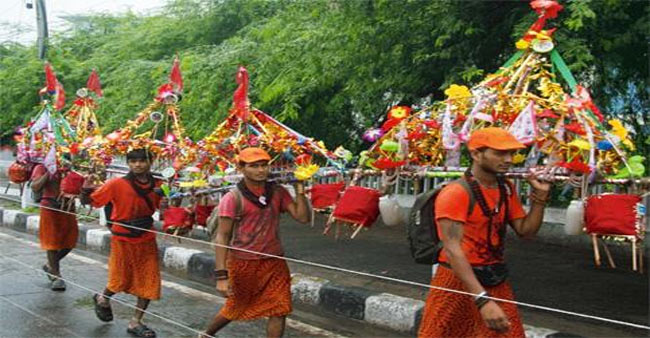 India
July 9, 2017 4:04am CST
From Monday holy month of sawan is starting. Sawan means Rainy season. Since older time when agriculture was main activity people used to have much time to do pilgrimages. In this month an annual pilgrimage of devotees of Siva, fetch holy waters of Ganges River. Millions of participants gather sacred water from the Ganga and carry it across hundreds of miles to dispense as offerings in their local Siva temples. the whole journey if full of fun activities and enjoyment. As it require 8-10 days I would not be part of it. I am adding one image from google search image can be seen on google by typing "kawad yatra"
6 responses

• Hong Kong
9 Jul
Thank you for the information my friend.


• Hong Kong
13 Jul
@spaceseed
Ok and where do you usually go on this time of the year my friend?

• India
13 Jul
@mandala100
I did not go. I wanted, but this pilgrimage take minimum 7-8 days. and i am slightly overwhelmed with my work. my friend has gone.


• United States
9 Jul
Very interesting to know the Hindu traditions and this is coming from long ago. Is it Siva or Shiva..I see different words sometimes.


• United States
13 Jul
@spaceseed
Oh I see Aditya..thanks very much. I like to know the correct term.

• India
9 Jul
Is it done on Himalaya s?

• New Delhi, India
9 Jul
@spaceseed
Saw an is the favourite month of Lord Shiva.

• New Delhi, India
9 Jul
@spaceseed
Yes,Sawan or Shrawan is beginning from tomorrow.Tomorrow is Monday.And it will end on Monday on August 7,the Rakshabandhan.