What's your 'ooh moment'?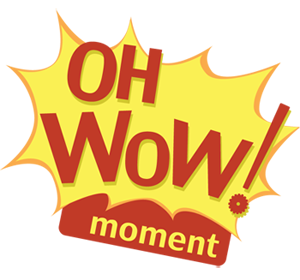 July 11, 2017 11:26pm CST
What's your ooh moment, or better still, what's your wow moment? I had won an amazon gift card ($50) once. But it wasn't the wow moment. The wow moment came when I had my favourite vacation, to Bali to be precise. Wow, so many things to see! Just loved it:)
5 responses

• Chennai, India
12 Jul 17
My wow moment is when i got married with my beloved hubby (if you ask him he may say its ooh moment for him lol) Another wowwww moment is when i touched the tiny fingers of my baby girl first time and hugged her with tears of happiness .


•
12 Jul 17
That's surely something unfathomable. The joy to give birth to life and feel it grow while it's still inside you. It can't be expressed in words. It's unparallel. Out of this world it is, I think:)

• United States
12 Jul 17
I am so glad you got those amazon gift card wow!! Oh I would love to see Bali..wish for you to show us pics. My oh moment was when I won some tickets for a vacation to Lake Tahoe, Nevada at a place I used to work.

• United States
12 Jul 17

•
12 Jul 17
Wow moment is when i am in flying and driving. Others have no idea what am doing

•
12 Jul 17

•
12 Jul 17
@Sherwinmrtn
I dunno. I like traveling carrying my knapsack all the time. That knapsack screams to all that I'm gonna travel soon. So I can't hide anything from others at all even if I don't say anything about it. :)



•
21 Jul 17


• Delhi, India
13 Jul 17
I have never been abroad. It is great to hear that you have visited Bali. How was your experience?

•
13 Jul 17
Exhilarating! Can't explain in a few words! It has a lot to deliver. You need to go there to truly understand its beauty. I got chills when I first visited there. :)

• Delhi, India
14 Jul 17
@shikharava
- It is interesting to hear that you had a wonderful experience in Bali, which is beyond words. You were apparently mesmerized by beauty of Bali. It is on my wish list and I would like to visit it one day.