Who walk the most?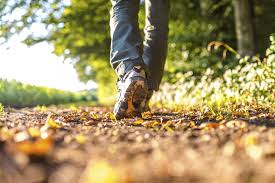 Guangzhou, China
July 12, 2017 7:47am CST
Today since many people have the smartphone and they can record your steps everyday. And the scientists found that Hong Kong people walk the most in the world. And the average is about 7000 steps. Indonesians walk the least in the world and the average is about 3000 steps. Since I often ride a bike, so my steps are about 4000-5000 everyday. If I don't ride a bike, then usually I can walk at least 10000 steps

How about you?
10 responses



• Canada
12 Jul 17
I honestly need to up my steps. I seem to be spending so much time at the computer.


• Jacksonville, Florida
12 Jul 17
I walk a lot during the day but I haven't counted it. My daughter has that app and she walks a lot too-usually around 5,000 steps, sometimes more.

• Malaysia
12 Jul 17
I don't walk that far but my cat does



• Guangzhou, China
13 Jul 17
@LadyDuck
I remember you tend to wear high heels most of the time. It is very surprising that you can walk so long time. If I were you, I had to stay at home to have a break after that

I remember I wore high heels in my wedding. After that, when my husband and I were in the hotel, I barely could walk




• United States
12 Jul 17
I am surprised that Indonesia is so least. But however, I do not walk enough that is a definite. And Hong Kong there is a lot of walking to do


• United States
13 Jul 17
@youless
Yes I do not have a car at all, so I walk everywhere but still not enough.