Off to Yoga today at the gym

Cuyahoga Falls, Ohio
July 12, 2017 4:37pm CST
Mylotters, today is what I call a flip-flop day. Not meaning the flops I wore on y feet, but I meant the weather. According to last night's weather forecast and my Weather Channel app, this morning was supposed to be warm in the 70s. It turned out to be light rain and in the 60s. I didn't have my poncho and umbrella with me, nor my plastic baggie for my smartphone, or my light jacket. Mother Nature flipped the weather switch, like she did on Monday morning.

But I wasn't drenched and my phone's okay. When I checked my app at the gym before I went to the pool, there was a 75% chance of a thunderstorm this morning at 9 AM. Still unprepared to walk in the rain, I did ask someone for a ride from my water aerobics class. And she said anytime I need one, she would be happy to give me one, since she knows I walk every morning. (I also had received two other people to offer me a ride, whenever I need one, despite of the weather forecast.) When we stepped outside, we had no rain and thunderstorms, since it was at 55% on my app. So I could've walked home instead of getting my free ride. Meanwhile, I so needed the class to help me out with my knees and my back every now and then. I so loved the heated water pool to soak in and the spa to massage my sore muscles. For now on, rain or shine, I'm going to pack my gym bag with socks and sneaks, my poncho and umbrella, encase my phone in a plastic baggie or two, and be set for more of Mother Nature's surprises. So far so good for Friday morning. But I'll be returned to yoga on Friday night after a 3-week break. As for Upwork, I had no work yesterday after my writing group meeting. But I did work today for 1.5 hours on a 10-page article for my client. I hope to land my work in the next two days. We'll see about working on the weekend, too. Now I'm off to go to yoga and report back later with what poses we've done in class.
6 responses

•
12 Jul 17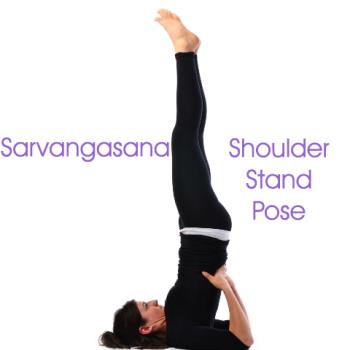 Yoga's a great way to meditate and relax. I particularly like the 'Sarvangasana' as it literally means for the entire body. 'Sarva' means whole; 'ang' means body or organ; and 'asana' means posture. And I also do pranayam and Surya Namaskar in the early morning. It's beneficial for the whole body, just like Sarvangasana.:)

• Cuyahoga Falls, Ohio
13 Jul 17
I'm not ready to do the shoulder stand. But thanks for the tip.

•
13 Jul 17
@KristenH
my pleasure. And as I said it's for the whole body. It's good to start with the other easier asanas and then to move forward to other higher postures that require proper training. That's all that's there. :)

• Defuniak Springs, Florida
12 Jul 17
Have a great time at yoga!

• United States
12 Jul 17
Have a lovely and relaxing time at yoga Kristen.

Always best to be prepared that is for sure with weather.

• Cuyahoga Falls, Ohio
13 Jul 17
Thanks Ocean. I will for tomorrow morning with more rain.

• Cuyahoga Falls, Ohio
13 Jul 17
Thanks. It was a great workout.

• Los Angeles, California
12 Jul 17