Quick thoughts 7/13/17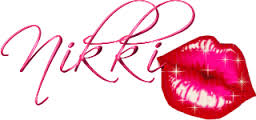 Wausau, Wisconsin
July 13, 2017 9:45pm CST
The hubby stayed home from work "sick" but I did get to the food pantry. I was in and out and got some good stuff. Now I go back in 2 weeks. Its every other week you can go which is nice. It'll help. I try to get whats on my grocery list and today only got to cross off ketchup. Oh well. I have lots of sketti sauce and corn now. Now I have nothing to do tomorrow lol. Oh well. Probably work on business for sure and free clothing closet hopefully. We will see. I am to almost $2.50 here. Might make payout this month. How is everyone else? Also the weather today was a little chilly out but it was nice at the same time. I am all caught up in notifications here right now. I am trying to catch up on my DVR shows. Well, I am back and forth here tonight....more to come.
9 responses

• Toccoa, Georgia
14 Jul 17
I am glad you got good things from the food pantry.


• Defuniak Springs, Florida
14 Jul 17
I'm up to eight something this month. Do you guys have a manna food pantry there? You can go once a month.

• Wausau, Wisconsin
14 Jul 17
yes. we got twice a month

•
14 Jul 17
what is a food pantry? What kind of business do you have? I have a big project that started in spring but want to finish now maybe you can just come over here to Israel and help me with it since you said you have nothing to do?

•
14 Jul 17
@carebear29
That is very nice. I have glad you and others have a place to go. If they do not have what you need where do you go for the rest of your groceries?

• Wausau, Wisconsin
15 Jul 17
@Hannihar
we make due with what we can get though



• Bangalore, India
14 Jul 17
@carebear29
just one question: for foreigners earning in dollars means you will get good money once you convert in to native currency..but for US people I don't think it is that much money..isn't it?

• United States
14 Jul 17
Sorry you didnt get much on your list but you still got food so

• Wausau, Wisconsin
14 Jul 17
Yep and im thankful for that

• Onaway, Michigan
14 Jul 17
Glad you got to cross ketchup off your list.Hopefully you can get to the free clothing closet tomorrow.I am at 5.19 here doing good. Hope you catch up on your dvr shows soon.

• Roseburg, Oregon
14 Jul 17
I used to help out in the food bank in Colorado and when you left you could take what you wanted. I used to take the dry milk and canned food.