Buffalo NY Strip Steak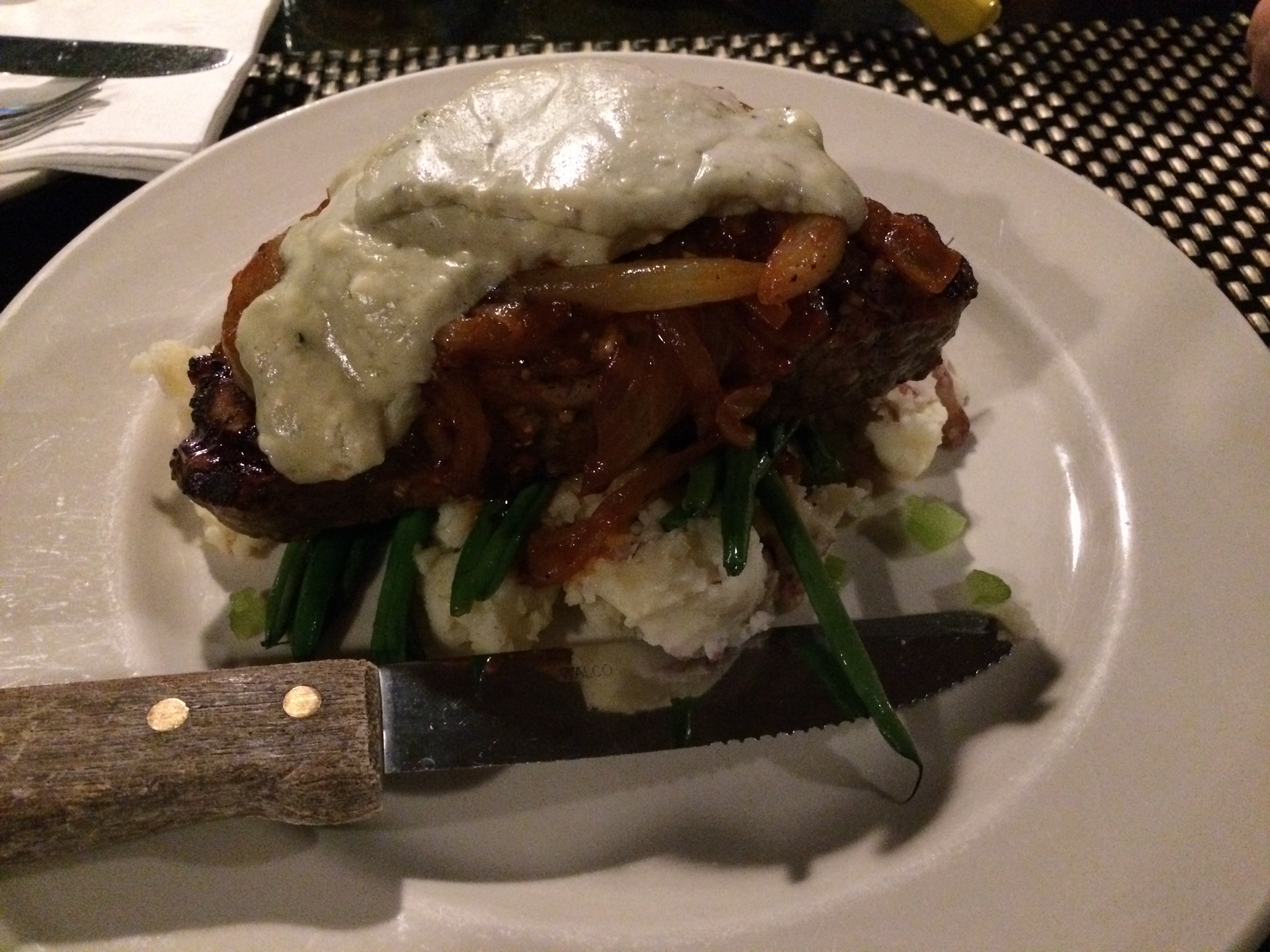 United States
July 14, 2017 9:49pm CST
This is what I had for dinner. It is a new addition to the menu at our usual hangout. Grass-fed NY Strip steak coated with house made buffalo sauce covered with grilled onions and blue cheese served over crisp green beans and mashed potatoes studded with celery. It was sooooo good! The buffalo sauce wasn't overwhelming which was a fear of my husband's. I loved it. The steak was so huge that I couldn't finish it. It was outstanding and I will definitely be ordering it again.
3 responses

• United States
15 Jul 17

• United States
15 Jul 17
@NJChicaa
that's great. Maybe they'll get more customers for it

• United States
15 Jul 17
@Courtlynn
when we walked in for trivia on Wed, the manager told me that there was a couple dining there specifically bc I always rave about the place on my FB. Turns out it was my mom's very good friend and her husband. They absolutely loved it and were so happy they went.


• Philippines
15 Jul 17
Your dinner looks so yummy

Never had it

• Los Angeles, California
15 Jul 17