Picking on Delta Airlines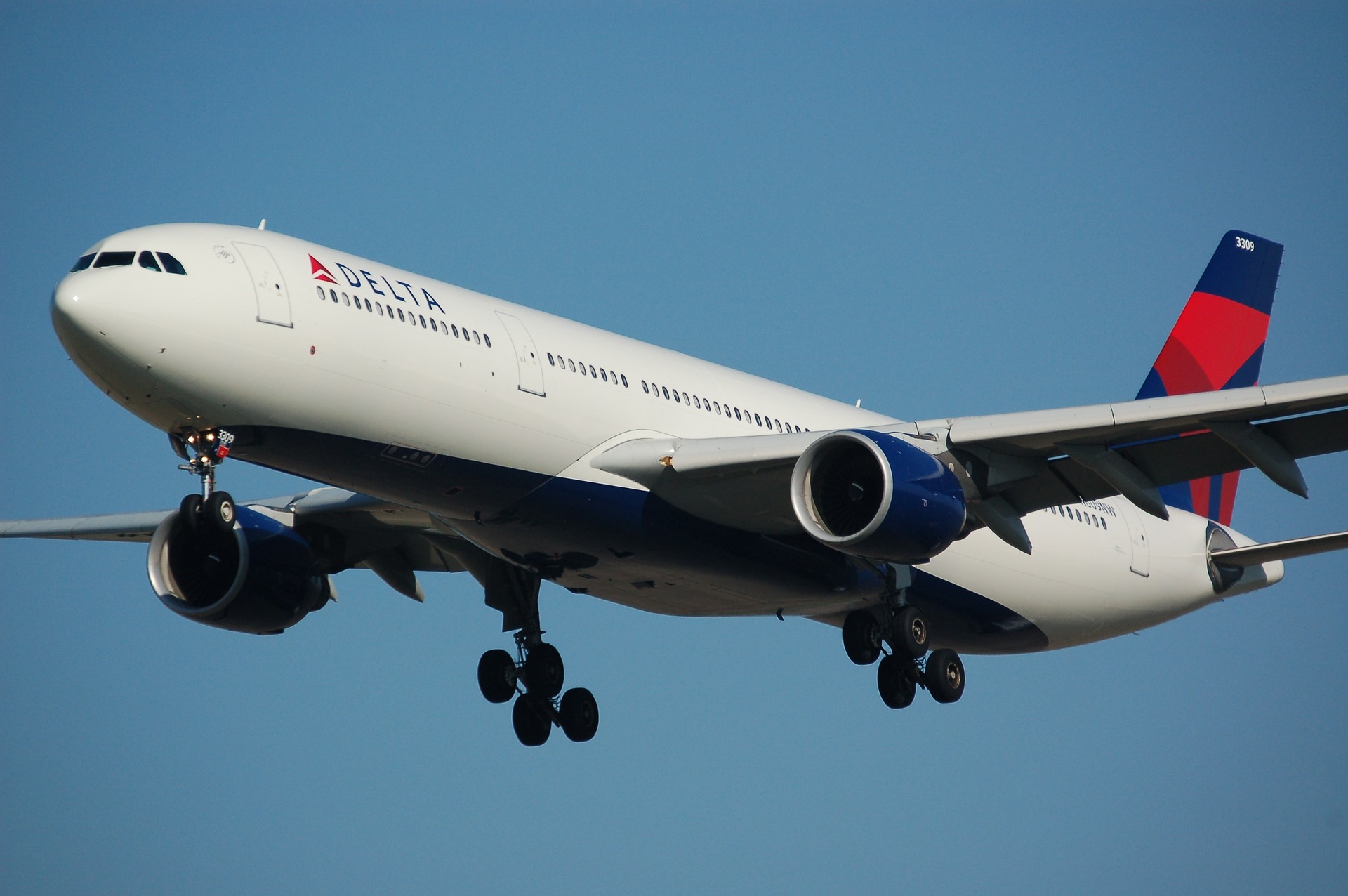 Goodfellow, Texas
July 20, 2017 6:56pm CST
Picking on Delta Airlines - Before we even start with this little posting, it should be noted that I truly think well of the Delta Airlines organization, having flown on their aircraft a number of times in speed, comfort, and (since I am still breathing), obviously in safety. But recently I have noticed that the well-read columnist, Ann Coulter, has gotten onto Delta's case because, as she claimed in her columns, Delta charged her an extra thirty bucks for an oversized airplane passenger seat and then would not allow her to use that special seat. Ann may be much luckier than she thinks. Witness some of what happened to the passengers on Delta Flight 925 on New Year's evening of December 31, 1971. I was not on that particular Delta flight (Thank God) but I was fully involved afterward in what happened in its cargo hold and to its then unaware passengers both during and following the flight. Two of the items transported in the cargo hold ( underneath the passenger seating ) were large laminated wooden casks inside of which were plastic containers containing very radioactive material, placed there by the Union Carbide company. We were a Union Carbide customer and were to receive one of those casks. The second cask was to be delivered to another company in Dallas, Texas. The "hot" material to be delivered to us was in the form of dry powder, whereas the Dallas company was to receive the same kind of radioactive material, but, for them, it was dissolved in liquid. For one reason or another, basically carelessness I guess, the container with the liquid radioactive material ( "hotter than blue blazes" ) had not been securely sealed. Thus, during Flight 925, the liquid-holding cask got jarred or overturned, and the radioactive material leaked outside of the cask and spread around in the aircraft's cargo hold. This resulted in contamination of exposed parts of the aircraft itself, lots and lots of items within the cargo hold (including passengers' suitcases). Passengers sitting above the spill in the passenger-seating area received more than a year's worth of allowable radiation for every one hour of their flying time and consequent exposures. That is the sort of bad happening that can occur when folks fail to pack dangerous materials securely and when airline cargo is not adequately tied down to keep it from tipping over during aircraft takeoffs, flights, and landings. Flight 925 was not halted for cleanup of this dangerous mess until after eight or nine takeoffs and landings. Oh, it was quite a mess. Well, we at our company cleaned up our cask and our delivery driver - both of which were red hot with radioactivity - but there may yet be people who, to this current day, are worrying about their exposure to ionizing radiation from that unfortunate spill. Not only did our several companies have big and dangerous messes to clean and to decontaminate, we had supervision in our labors from the State of Texas Department of Health and, for the Texas radiation control people, from the federal Atomic Energy Commission. What a way in which to bring in the New Year. No champagne at midnight for the bunch of us, and things were not any better for the Delta Airlines people. So, Ann Coulter, whereever you may be today, don't overreact to your loss of thirty bucks for that extra-wide seat. Believe me when I mention that things could have just as easily been a lot worse for your bottom end than just a less comfortable chair upon which to ride as you flew through the skies aboard your Delta flight. Image: A Delta Airliner - Pixabay.com
4 responses

• United States
21 Jul 17
What a very serious encounter you had there Gus.


• Goodfellow, Texas
21 Jul 17
@TiarasOceanView
- Right you are. You should have seen my face when I got the phone callfrom our delivery driver who hauled our contaminated product cask to the plant from the airport. I could hear the radiation alarms blasting away and his scared voice telling me that he "might" be contaminated with radioactivity. (Indeed he was, too.) -Gus-

• United States
21 Jul 17
@Ceerios
So very sad that happened to the men. Thanks for sharing this story with us. Yes, Anne Coulter had nothing to worry about.

• United States
21 Jul 17
@Ceerios
I hope you were not affected Gus by the radiation. A brave man you are.


• Malaysia
21 Jul 17
That's scary! I don't quite understand though, why wasn't the flight halted for the cleanup until after that many takeoffs and landings? Or no one realized it until then?

• Goodfellow, Texas
21 Jul 17
@cahaya1983
- By the time we had assessed the problem of spilled radioactive chemical, Delta Flight 925 had landed and taken off a number of times. After being removed from active service for decontamination, the aircraft's cargo hold and some other parts of the airplane had to be taken apart. Can you imagine the problem for Delta in notifying all of the 100's of passengers that they should all be aware of their potential danger - and the mishap occurred on New Year's eve, too. -Gus-

• Malaysia
22 Jul 17
@Ceerios
Yeah, that sure was a lot of work. Quite surprised I had not read about this case before. I just wish Ann Coulter reads this!

• Goodfellow, Texas
22 Jul 17
@cahaya1983
- I am not surprised that you did not get word of this incident - but it was way back at the very end of 1971 in Texas. It did make the New York Times newspaper around the 4th of January, 1972. and probably some other news outlets. -Gus-

• Anniston, Alabama
21 Jul 17
I always use delta to fly

• Goodfellow, Texas
21 Jul 17
@andriaperry
- Ms Andria - That is a good airline on which to travel. The radioactivity spill I described was mostly due to the supplier improperly sealing the package inside of the shipping container - but Delta should also have secured the casks in the cargo bay to keep them from tipping over, etc. -Gus-

• Eugene, Oregon
21 Jul 17
She is a well-known whiner anyway and few care what she has to say. On the other hand, your tale here is fascinating and I don't recall hearing about it. I wonder how many cases of cancer were caused by exposure to that level of radiation.

• Goodfellow, Texas
21 Jul 17
@JamesHxstatic
- Brother James - I, too, have often wondered about those people who got their rear ends blasted from all of that "Molybenum-99" radiation for hours at a time. When I had to work on the Moly-99 I did so using manipulators from behind a wall made of big, thick lead-metal bricks and a 12-inch thick lead-glass "window." -Gus-