Try to think in a positive way and you will feel happy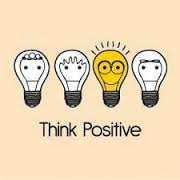 Guangzhou, China
July 21, 2017 10:25am CST
Today I am amused by a dialogue. Q: What encourages you to go to work? A: To enjoy the air-conditioner. That's so funny. We all don't like going to work and Monday is supposed to be a bad day. Now if you think it in a positive way, then we will be happy to go to work

9 responses


• United States
21 Jul
I was thrilled when I got a job in a school that was fully air conditioned. Previous to that job, I taught in schools that were not air conditioned. I stayed at the school with the AC until I retired, partly due to the AC.

• Boise, Idaho
22 Jul
Having severe depression it has been very hard for me to be positive. I am trying and I think I am better. I am sure glad I don't have to try to work anymore away from home. I'm retired and thank goodness.

• Boise, Idaho
22 Jul

• Roseburg, Oregon
21 Jul
I always thought of the money that I was making and that made me happy to go to work.

•
21 Jul
Yea, I agree bud. Having fun in what you do, is what everyone wishes and asks. But those who can really have it are the ones who are truly lucky. Iam blessed to be one of them, bud. What about you?

•
22 Jul
@youless
good to hear that, my friend. Have a nice day:)

• Guangzhou, China
22 Jul
@shikharava
Thank you! I hope you will also a good day!



• India
21 Jul
Aww that's a nice dialogue. It's not the same for all. My office air-conditioning doesn't work that good..lol..

• United States
21 Jul
That is very funny Youless. I used to love to go to work because my work was like art.