Blogging Tips : RE: Co-Promote : Got to Know When to Throw in the Towel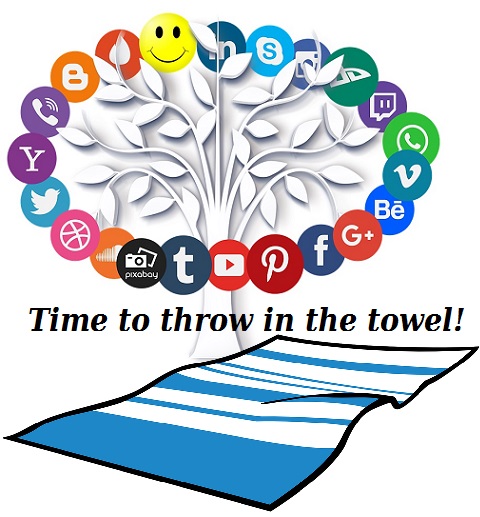 Austin, Texas
July 27, 2017 9:54am CST
In a previous post, I said that I had created an account with Co-Promote in the hope that it would help increase traffic to my Tumblr blogs and/or increase my social media followers. (My previous post: mylot.com/post/3055596/working-on-my-tumblr-blog-trying-copromote-again) If you shared one person's link in this network, they would "co-promote" by sharing your link. But having tried several other services out there, the other link-sharing services are more convenient and much easier to use. Even though it's the "largest cross-promotion network", I finally decided to throw in the towel on Co-Promote. Was hoping it could help me increase blog traffic. Wondered if I made the right decision and then I found this article about the site. So I guess it wasn't just me.

Co-Promote - What Happened? One day I was loving Co-Promote, getting shares on Facebook and Twitter and then suddenly the error message showed up. The serv
3 responses

• Oxford, England
27 Jul
You do, indeed, seem wise to cut your losses on this one. I am just looking into where to promote my book. I will give this a miss.

• Riga, Latvia
27 Jul
I am not an expert on this but I know that on FB there are people who create pages just for their books to get likes and to promote them
@Jackalyn
See if this can help.

We all know that social media can be an incredible (and cheap) tool when it comes to promoting and selling your book. But if you don';t have a strong online presence before you publish and your book doesn';t make it on the bestseller lists, it can be diffi

• Oxford, England
1 Aug
@RasmaSandra
I am actually goung to do this for a book. Just got to get the cover finished.

• Austin, Texas
1 Aug
@Jackalyn
- Go for it!



• Riga, Latvia
27 Jul
Yes it seemed to be good while it lasted. Even got quite a few followers. Unfortunately not all businesses can get thing right in the tough world of the net. I was sorry this happened though. I could even promote my blogs.

• Marion, Kansas
27 Jul
Sometimes it is best to cut your losses.