Why do you like to take selfies?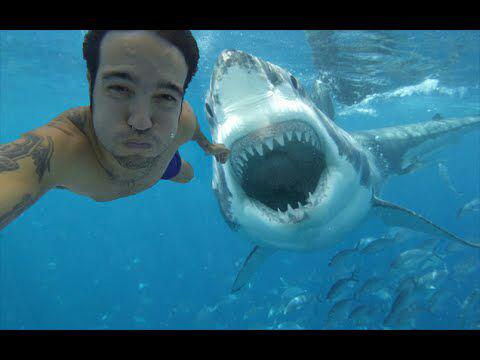 July 27, 2017 1:03pm CST
Selfies are like a virus spreading at incredible speed and is an extremely popular activity for people who like to take lots of pictures. It can be taken alone, with friends, in dangerous places, with unusual animals and many other examples. Are you one of that kind of people?
9 responses


• Hong Kong
27 Jul 17
@TheInvisibleMan
I woudn't make a selfie near a shark my friend!


• Denver, Colorado
27 Jul 17
I never take selfies. I remember when people in would make fun of you for taking a picture of yourself.

• Daytona Beach, Florida
27 Jul 17
Taking selfies in some place can be dangerous. I do not like to take selfies and have only taken them 3x. I much rather like to take photos of other people and things rather than of myself.

•
15 Oct 17
If someone is not around to take my picture if I need it taken then I take my own picture. I really do not like taking pictures period of myself. I do not feel I take good pictures and am lucky when they do turn out good.

• Rabat, Morocco
28 Jul 17
I never take selfies cause it's just said, it means you have no body to take your picture, maybe selfie people haven't discovered the timer yet.

• United States
27 Jul 17
Yes, and no. I mainly do it when with others like my mom, boyfriend or nieces and nephews. As ive never liked my looks and was always bullied as a kid.

• Los Angeles, California
27 Jul 17
I have never taken a selfie in my life and never will.