Can a man give a compliment in myLot?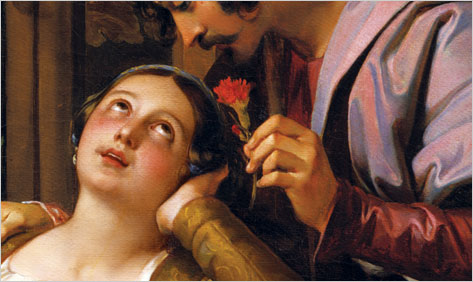 Rabat, Morocco
July 29, 2017 7:18am CST
I find here some beautiful pictures and I fight the urge to say "Your eyes ..." but I retract, fearing this might be judged as a lack of interest in what the person has to say, for us man, compliment is but a statement that we have to take off our chest and for women to know. This is applicable also to women giving compliments to men, I guess we shouldn't have any problem with that.
6 responses

• United States
29 Jul 17
You should probably avoid responses/comments like that unless you have already interacted with the person a bit and you know they will not be offended by them.

• Rabat, Morocco
29 Jul 17
I asked that and I know it's gonna be a dangerous subject, if I like somebody I just let her or him know, it's just a natural part of the interaction. We may be surprised by what they have to say.

• United States
29 Jul 17
A simple and sincere compliment should not be a problem, however, be very careful. Sometimes men post pictures of beautiful women hoping to earn more money Sometimes people just post random pictures. I have a small travel trailer for my picture. You do not want to look foolish.

• Rabat, Morocco
29 Jul 17
In that case, can I say your travel trailer is beautiful?

• Oxford, England
29 Jul 17
People on here are a mixed lot. I would lay off personal comments like that until you know the person well.

• Rabat, Morocco
29 Jul 17
If I give a girl a compliment in the street, and everybody went on to his business, how's that gonna affect anybody's personality?

• India
29 Jul 17
I think it is better to avoid such Responses/comments here at mylot.

• Rabat, Morocco
29 Jul 17
I'll take note, I'm waiting for some women to respond, then I will make up my mind accordingly.

•
30 Nov
Just tell her what you think about her. People react positively when confronted with polite and sincere comments.