hello

Iraq
5 responses

•
8 Aug
Hey, me too, just joined today, like you

•
8 Aug
@kurakurd
hope we do too, why'd you join? I joined because I want to do more talking and more business through the internet strictly.

• Germany
8 Aug
Welcome to myLot. Enjoy the site! The first step for all newbies is to read the Guidelines to learn what is allowed or not on the site. Then you can write a post introducing yourself. Tell us a bit about yourself. Furthermore, read around as much as you can, Like and Comment on other members' posts. Only then will members come to your site and do the same. This is called interaction. Don't expect too much money-wise. If you reach $5 a month (the payout limit), you can call yourself lucky.
This is where you will find out what kinds of behavior are accepted and unaccepted on myLot. When in doubt, remember the Golden Rule!

• India
8 Aug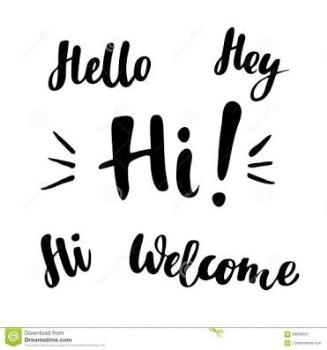 Hi welcome to mylot family.We can explore the world with the help of mylot.Try to write unique and interesting post, so mylot friends will interact with you.Also you can share your happy moments and doubts here.Many experienced friend's are in mylot.All of them always ready to help all.All are very friendly.In coming days, you also could feel this.Initially don't only aim for money, just interact or respond in which topic you like.Definitely you will get world wide knowledge as well as money here.Enjoy Discussions.We are all with you.Have fun.All the best.



• Greencastle, Indiana
8 Aug
nice to meet you but you got to be more interesting in your topics here make it about why your here what your looking for interact with others take a trip & look at other members topics get to know people ext.