First Day of School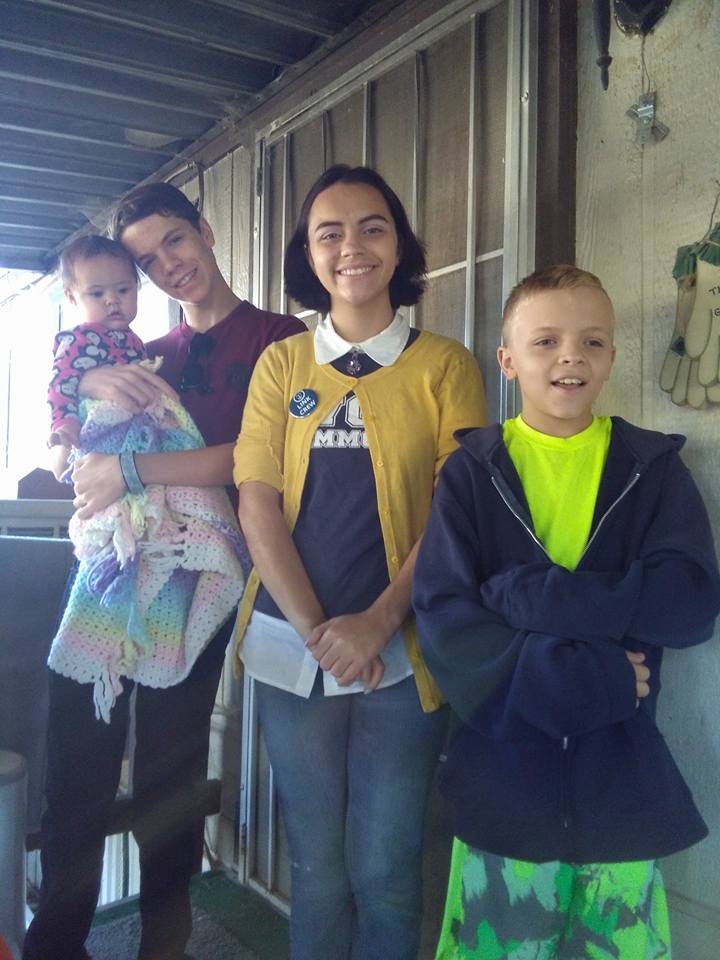 Hemet, California
August 9, 2017 10:26am CST
So, I know I'm a little behind, but my kids' first day of school was Monday. I Can't believe they are so big! 4 of my kids are in school now! I have a daughter who is a senior, a son that's a sophomore, another son that is in 5th grade, and another daughter in Kindergarten!! I only had 4 of the kids awake to take the back to school picture in the morning. My oldest son was sleeping because he had work later that day, and my Kindergartner was sleeping because she hasPM Kindergarten. I even had to take 2 pictures because my son and daughter were fighting over who got to hold the baby.
7 responses

• United States
9 Aug
Nice photo. Big age gaps.

• United States
9 Aug
@cpefley
too many kids for me and i love kids. Lol

• United States
9 Aug
Aw they are lovely kids Colene. Hope they have a happy first day of school.

• United States
9 Aug
@cpefley
Welcome what are their ages all of them Colene?

• Japan
11 Aug
Nice kids you've got there! We start Aug. 21 (I'm a teacher.)

• Bunbury, Australia
9 Aug
That's a lovely photo - and how nice that your son and daughter both want to hold the baby!

• Jacksonville, Florida
9 Aug
Aw, beautiful picture! I hope they have a great year. =)