Sexual harrasments!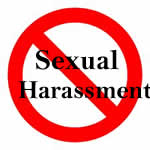 Mosta, Malta
3 responses

• United States
10 Aug 17
If you are being harassed at work, report it most workplaces have rules about this. Otherwise you can try law enforcement.

• Uzbekistan
9 Aug 17
Welcome to myLot. Enjoy the site! You're the first member from Malta. The first step for all newbies is to read the Guidelines to learn what is allowed or not on the site. Then you can write a post introducing yourself. Tell us a bit about yourself. Furthermore, read around as much as you can, Like and Comment on other members' posts. Only then will members come to your site and do the same. This is called interaction. Don't expect too much money-wise. If you reach $5 a month (the payout limit), you can call yourself lucky.

This is where you will find out what kinds of behavior are accepted and unaccepted on myLot. When in doubt, remember the Golden Rule!

• India
29 Nov
It is really a very serious offense. We must lodge a complaint to the police station. The police should give them apt punishment so that they don't repeat it again.