Quick thoughts 8/11/17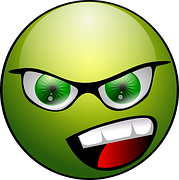 Wausau, Wisconsin
August 11, 2017 10:00pm CST
So hung out with friends today and had fun. Need to do it more often. Tomorrow we will be hanging out again so my husband can work on our friends brakes on his truck. How is everyone doing? I know I am not going to make the $5 minimum limit this month. I am also done with my little cousin after his bull he pulled today. I am completely done. He played the suicide card and today I made a gathering of friends that care for him and when we talked to him, he ended up calling the cops later tonight and I am just done. He is nothing to me until further notice. Cops or the group home won't do anything unless he helps himself. So until further notice, I am done with him. I will find other help for the days I go to the food pantry. Gotta go for now....
6 responses

• Hong Kong
12 Aug
@carebear29
Ok my friend and see you again...take it easy!


• Hong Kong
13 Aug
@carebear29
Ok my friend and I'll see around.


• United States
12 Aug
You have more than two weeks left in the month you can make payout.

• Onaway, Michigan
12 Aug
You still have time to reach the $5 mark. Sorry to hear about your cousin pulling this he needs help hopefully will get it soon.

• Onaway, Michigan
13 Aug

• Nigeria
13 Aug
Okay... Till you come... Catch you later... Lol


• Roseburg, Oregon
12 Aug
I hope your day tomorrow will go better.