Yippy – No Propane – No Cooking Dinner Tonight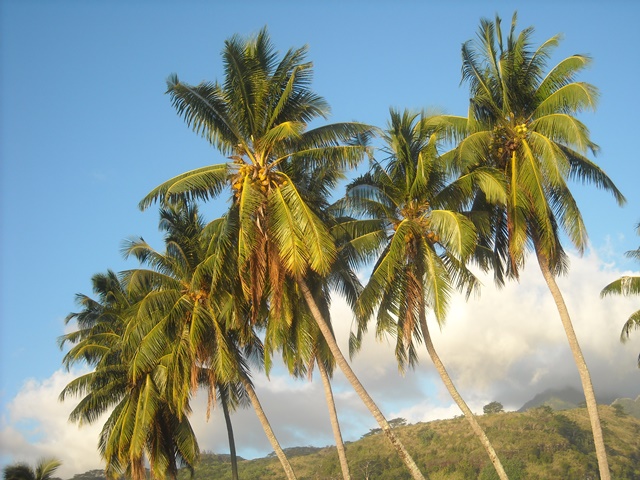 French Polynesia
August 12, 2017 10:22pm CST
This morning our propane tank emptied when we were making hot water for coffee. Normally my boyfriend goes and buys a new tank at the local gas station. However, he is spending his time today at the organic garden and hasn't come home. So you know what that means? No gas, no dinner. Lucky, lucky me, I have the night off from cooking. Well, maybe. I know I have a hot air cooker., but what I want to make tonight won't do well in this cooker. I could also pull out the crock pot and put the food in there. But this takes longer and it is already late. So looks like it is off to the food truck tonight and get some Chow Mein for dinner. I can still make rice in the rice cooker. Not sure if anyone of you cook with propane. We don't have natural gas on the islands and this is our fuel for cooking. What do you do when you run out of gas?
10 responses


• French Polynesia
13 Aug
That's one good thing. Normally I can judge the propane really good here and know when it is about ready to go out. This time was a little surprised. Must of cooked moer than I thought. Oh well tonight is a break and no cooking for me.

• French Polynesia
13 Aug
@velvet53
I think I did. It was a nice change.


• United States
13 Aug
We are total electric, but when the power goes out in bad weather we eat sandwiches.

that photo is breathtaking.

• French Polynesia
13 Aug
Thank you so much. This is across the street from my house on the beach. I took it not long ago when we were sitting on the beach watching the sunset. We go there often to do this.

• United States
13 Aug
@poehere
it looks like you live in heaven


• French Polynesia
13 Aug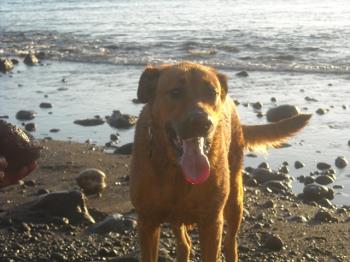 @Tampa_girl7
I live on a tropical island in the South Pacific. It is called French Polynesia Tahiti. We tell people we live in paradise when they ask. This is how it feels here on the island every day. Like we are in another world and in paradise. This is my dog enjoying the lagoon at sunset. She loves to go with us to the beach.


• Philippines
13 Aug
we have a gas range. when the LPG tank runs out, i just call and order one. it's only 2 streets away so they're here in a few minutes. in the meantime, i turn on the hot plate in the middle of the burners and put the pot or pan there. we cook rice in a rice cooker, too. it's so convenient.

• French Polynesia
13 Aug
I don' own a hot plate. I have never needed one before. I do have a hot air cooker which is wonderful. I think they call it a hot air oven.

• Philippines
14 Aug
@poehere
our gas range has four burners and there's a hot plate in the middle. i turn that on so the food keeps cooking (or at least stays hot) while we're waiting for the tank, which is only for a few minutes.

• French Polynesia
14 Aug
@hereandthere
That is a good way to keep your food warm while you wait for gas. My boyfriend went this morning and picked up 2 tanks for us. Now I have gas for about 10 months and don't have to worry again. He just forgot to fill the other tank when it was empty and put it in the back.


• Boise, Idaho
13 Aug
I don't use gas. I am a electric girl. Hope you had a good dinner.

• French Polynesia
13 Aug
Thanks. Electricity here is quite expensive. A tank of propane last 4 months and it is around 25 dollars so it is rather cheap to cook with it.

• Boise, Idaho
13 Aug


• French Polynesia
14 Aug
I normally have a spare bottle of propane in the back. However, this time my boyfriend forgot and didn't get us a spare. Today he went out early this morning and bought 2 bottles for us. So now we are set for about 10 months or so.

• French Polynesia
14 Aug
@HazySue
Yes, it was nice and in 4 more days I will have a lot of days off. My boyfriend is leaving to work on another islands and then there is no need to cook big dinners when he is gone. Unless I want to and have some friends over to eat.



• French Polynesia
13 Aug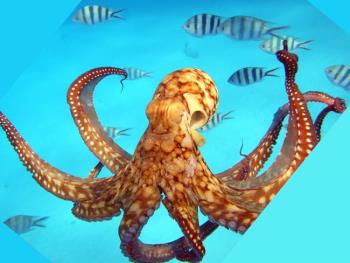 Thank you so much. I took this across the street from me on the beach. We go there to see the sun set and to take the dog swimming. This is one I took in Bora Bora when I was swimming there.

• French Polynesia
13 Aug
@TheInvisibleMan
Yes, but it is really small. The main island is not so wonderful. The major attraction of Bora Bora is all the smaller islands called motus. That is where the beauty really is.


• Philippines
13 Aug
When we run out of gas, we use electric stove, when there's no electricity, we use coal.

• French Polynesia
13 Aug
I guess I could of used the BBQ to cook on tonight. However, this isn't so wonderful for my pans. I doon't have an electric stove so this one is out. I do have a BBQ that is electric and I use it in my kitchen to cook fish on.

• Philippines
13 Aug
@poehere
It's important that you use pans that can stand coals, otherwise they'll be destroyed.

• French Polynesia
13 Aug
@toniganzon
That is why I cook on my stove. I much rather cook on my stove than on coals. I have some pans that we use at our organic garden that are blackened from the fire. I keep them there and not at my home.


• Rass, Saudi Arabia
14 Aug
Back in the Philippines, we would use wood or charcoal or even use an electric stove. The picture is beautiful... It's like what we have on our province.

• French Polynesia
14 Aug
This was taken on the beach in front of my home at sunset. Here I don't have an electric stove and we use propane.

• Rass, Saudi Arabia
14 Aug
@poehere
Now you have a good excuse to either go out and eat or call for a delivery...

• French Polynesia
15 Aug
@Neiltarquin
No deliveries on this island. You have to go and pick it up yourself.


• Roseburg, Oregon
13 Aug
We have gas and electric power to our house so we never run out unless the lines go down and we are without power for a couple of hours.

• French Polynesia
13 Aug
On the islands we have to use propane for our hot water heaters and our stoves. Electricty is rather expensive here to use it for everything.

• French Polynesia
13 Aug
@jstory07
I really like propane to cook with and for our hot water heater. We buy our tanks once every 4 to 5 months. I guess after 25 years you get use to something the way it is. Electricity here for us is around 80 dollars a month. This is for my 4 aquariums, lights, TV, and all my computers. so really it isn't that bad. My friend had an electric stove and I saw it was rather expensive to use that for them. I would rather pay 25 dollars for a bottle of propane that lasts me for 4 or 5 months.

•
13 Aug
We usually eat outside or order from outside to have it at home. Have a good day

• French Polynesia
13 Aug
I normally don't like eat out. I would rather cook at home. I get tired of the few choices we have here to choose from.